It's April - Time to Spring Clean your Computers

Spring has sprung and that means it's time for Spring Cleaning. While most people associate this with their office, house or perhaps even garage or cars, don't stop there. Your computers and mobile devices need a breath of fresh air too.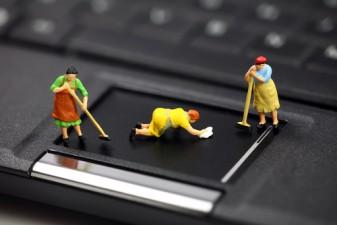 We've all experienced this before. Our once "blazing fast" computer has slowed down to a crawl, taking our productivity right down with it. Well, before you consider buying a new machine, try just a bit of Spring Cleaning first.

Erase old files
Every house has a junk drawer and every computer has a junk folder or maybe even more. Take a look at some files you haven't accessed in the past year. Do you still need them? When it comes to deleting some old system based files, you need to be more careful. Consider asking a professional for help so nothing crucial gets deleted by accident.

Un-install unused programs
How many times have you downloaded a new program thinking it was the perfect solution to your problems only to find out you never even had time to use it? So why is it still taking up space on your hard drive? It's time to say goodbye.

Slim down your Start menu
If you've gotten in the habit of turning on your computer and then running out to Starbucks for a coffee before you can actually work on your computer, your Start Menu needs attention. Not every program you own needs to start up when your computer does.

Add memory
This may not be an actual 'cleaning' tip, but adding more memory is a quick and easy way to increase your computer's speed - and your productivity as well. If you'd rather not dive in here, give eNet a call at 281-403-9561.
Don't stop now
The tips above really just scratch the surface of Spring Cleaning. There's so much more you can do.
See this list for a full 5 week plan that covers everything from your computers, mobile devices, email accounts, music libraries and much more.

---

>>HOT NEW PRODUCTS <<

Great Entry Level All in One - Lenovo C260 Touch
Lenovo's C260 Touch, retailing at $479.99, shows that you can get a full-featured Windows 8.1 all-in-one PC for less than $500. Many comparably priced units do not feature the touch screen, so this model is a wise choice. You also get 4GB of system memory, a quad-core Intel processor,

an Ethernet port, an HDMI-out port, one USB 3.0 port, two USB 2.0 ports

and

802.11 b/g/n Wi-Fi

. This may not be the machine for graphics intensive power users, but most general users will not push the C260 to its limits.


>>SECURITY UPDATE <<

Decade Long Cyber Espionage Campaign Uncovered
The U.S. has had its share of cyber attacks in recent years, but we are not alone. FireEye, an enterprise threat protection firm, has uncovered a long-standing and involved cyber attack campaign likely sponsored by the Chinese government and targeting Malaysia, Vietnam, Thailand, Nepal, Singapore, Philippines and Indonesia and other countries. According to FireEye, "the attackers are particularly interested in targets holding information related to regional political, military, and economic issues, disputed territories, and media outlets and journalists who cover topics pertaining to China and the legitimacy of the Chinese Communist Party."


>>FUTURE TECH <<

Intel Has Made a Computer on a Stick
You can now pre-order Intel's Compute Stick, which is a full Windows 8.1-compatible PC on an HDMI stick for $150. This device has an Intel processor, 32GB of storage, Bluetooth, Wi-Fi, and a USB port. Plug it into any screen and turn that screen into a PC. Sounds like the future, but it's available now. Google offers a similar product, Asus Chromebit.

The Chromebit is a small device that turns any TV into a Chrome-based system, with the same browser, apps, and extensions that power actual Chromebooks.



>>ENET HEALTH NEWS DESK<<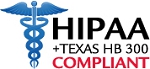 Report Finds that Most Networks Still Not Secure
The task of securing protected health information (PHI) gets more complex every day with hospital portals, electronic health records, health information exchanges, insurance networks and even fitness bands. Last year, 43% of all the security breaches occurred within the healthcare industry, according to the Ponemon Institute. Another report, The Digital Universe, states that while 93% of information held by healthcare companies requires protection, only 57% of this information is "somewhat protected," and 43% is inadequately safeguarded. eNet Systems has a solution.


---
>>ENET NEWS DESK<<



Can We Help with Your Spring Cleaning?

We can do more than Spring Cleaning! We can reverse the slowing and aging effects that your operating system has had on your computer over time. We will rid your PC or laptop of unwanted files and applications that accumulate over time and steal critical resources needed for optimum performance. That's just the start ... learn more about our Windows Maintenance Package.



---



>> NEWS DESK<<



Apple Watch Pre-orders Strong
Apple Watch racked up an impressive 1 million pre-orders in one weekend. Sales for the Apple Watch, which launches in nine markets worldwide, begin April 24. However, because pre-orders have been so high, initial ship dates are now being pushed back to June or July.



>> SOFTWARE LIBRARY<<



No More "WiFried" with iOS 8.3
This latest version of Apple's iOS may not come with headline grabbing features, but it still may be the most welcome update in months. iOS 8.3 fixes an issue that has plagued users since iOS 8 was released seven months ago - a bug that caused WiFi connections to drop repeatedly without reason. Apple had been slow to acknowledge the problem but the current release notes state among the fixes: "Addresses an issue where some devices disconnect intermittently from Wi-Fi networks."