Best Practices for Building an Effective Backup Strategy
You've heard it many times before. Back up your data. We've often mentioned the importance of backing up data to minimize the damage from a ransomware attack. Perhaps you've gotten started by putting some files on Google Drive or a similar online service. Perhaps some of your employees back up their own files to the service of their choice. Is this enough? Will this help in the event of a serious data loss or security breach?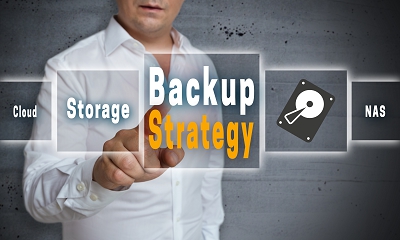 What if your business suffered a catastrophic data loss today? Would you be prepared? Can you guarantee all your business data is backed up routinely? Have you ever tested the data recovery process? To learn how to build an effective backup strategy, click here.

eNet Healthcare News Desk
Start Treating your Practice's IT Network Security Like an Internist, not an ER Physician.
You know the basic differences between a visit to the Emergency Room and a visit to the doctor's office. An Emergency Room visit is reserved for the rapid diagnosis and treatment of one particular issue - one that can be life threatening - so focused and urgent action is a must. Compare that to a routine doctor's office visit where the focus expands to a patient's overall health and may address myriad questions and hopefully some preventive measures aimed at eliminating trips to the Emergency Room. While we can all agree that an ounce of prevention goes a long way, too many practices do not apply this concept to their own IT infrastructure. Despite the stringent HIPAA regulations in place, some practices wait until a severe event such as a ransomware attack, a security breach or the loss of a physical device with unencrypted data to call in the Emergency IT professionals to 'stop the bleeding.' Why not focus on prevention instead? Call eNet Systems today at 281-403-9561 for your risk assessment or visit our healthcare page.
eNet News Desk
New Partnerships
We have partnered with two organizations recently. Imperial Cost Control is a financial services firm serving small to mid size businesses. We also have an exciting partnership with B1G1, a global business giving initiative that aims to make it easy for purpose-driven businesses worldwide to make a positive impact by giving back in meaningful ways.
News Desk
The Most Essential Alexa Skills for Small Business
You may think that Alexa, Amazon's digital assistant, is just for personal use, but small businesses that take the time to enable new skills in Alexa can reap the benefits of enhanced communications, logistics, productivity, scheduling, and much more. Thanks to the Alexa Skills Kit, developers can create skills targeted just for small to mid sized businesses. One example is Conference Manager. This skill, created by Vonage, is perfect for the business executive who participates in numerous conferences. Alexa will scan your calendar for conferences, dial the number, enter the access code and call you via your Alexa-enabled device. Want to know more? See full article for 22 more skills.
Hot New Products
ThinkPad P40 Yoga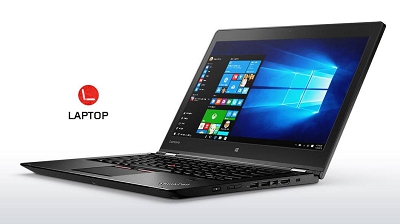 With the Yoga's multi-mode chassis, you can use this Lenovo model four different ways - as a laptop, tablet, tent or stand. It's a powerful model featuring Intel 6th Gen Core i processors with built-in security and an advanced graphics card. It even comes with the ThinkPad Pen Pro to bring a little creativity to your work.


Security Headlines
Microsoft Addresses More Than 40 Flaws in April Update
The latest security update released by Microsoft in April fixes more than 40 critical, important and moderate severity vulnerabilities, including three serious flaws that have been involved in recent cyber attacks. The programs patched include Edge, Internet Explorer, Windows, Office, Visual Studio for Mac, .NET Framework, Silverlight and Adobe Flash Player components.