Ready for Some Power Tips for iOS 11?
Power tips are helpful because they enable you to work smarter, get more done faster, make your business grow and hopefully allow you to enjoy your day even more. In the past, we've covered Windows 10 (and previous versions of course), popular browsers and most of the Microsoft Office applications. Today, we move on to a tool that most people use as much if not more than their computer or laptop ... their mobile phone ... and in this case their iPhone.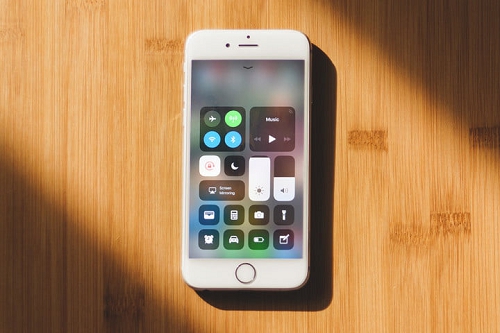 >>> Ready to power up your iPhone skills? Click here to discover 15 tips for iOS 11.


eNet Healthcare News Desk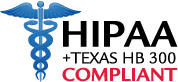 Another Top Five IT Threat Faced by Healthcare Practitioners
Beware of viruses that are spread from social media. Even though it's a known fact that malware can spread like wildfire through social media sites, it may not be possible to totally block access to these sites at your facility. If you find that one device is affected, isolate that device from the network, work quickly to determine where the virus came from, and communicate this with staff to reduce re-infection, maintain network security and protect essential data. Call us today at 281-403-9561 to learn more or visit our healthcare page.
eNet News Desk
Spring is in the Air ... and You Know What That Means
It means, spring cleaning ... of course. So what does spring cleaning have to do with an IT company and it's IT newsletter? Well ... we have a service called Virtualization that is just like spring cleaning for your server room. How many servers do you have right now? How much are you paying to maintain them each month? You can save money each month (and even lower your carbon footprint) by consolidating all your servers and hosting all your business apps on one new, effective and efficient virtual server. Call us today at 281-403-9561 to get started or visit our webpage to learn more.
News Desk
Two-thirds of all Tweets Generated from Automated Accounts
We've all heard the allegations of Russian interference with the 2016 election on the Twitter platform via the use of some automated accounts. However, you might be surprised to hear that about 66% of all links shared on Twitter are now coming from robots. A Pew Research Center report that focused on the 2,315 most popular websites and more than one million tweets sent between July 27 and Sept. 11, 2017 found more were made by bots than humans. Twitter claims it's not entirely possible to tell which accounts are automated or human controlled.


Security Update
Facebook Begins to Inform Users if Their Data Was Stolen by Cambridge Analytica
This week, Facebook has been providing one of two messages to its users. If your information was stolen, you got this message:

"[Your Name], We understand the importance of keeping your data safe. We have banned the app "This Is Your Digital Life," which one of your friends used Facebook to log into. We did this because the app may have misused some of your Facebook information by sharing it with a company called Cambridge Analytica. In most cases, the information was limited to public profile, Page likes, birthday, and current city. You can learn more about what happened and how you can remove apps and websites anytime if you no longer want them to have access to your Facebook information. There is more work to do, but we are committed to confronting abuse and to putting you in control of your privacy."