Which Version of Windows is Right for You?



Whether you are upgrading your current system or purchasing a new computer for your business, you will eventually be confronted with this very question. Which Windows version is right for you? Knowing the differences between Windows 7 Home Premium, Professional, Ultimate; Windows 8; and, Windows 8 Professional will allow you to make an investment that will suit your needs to the fullest – allowing for the most efficient performance for you and your business.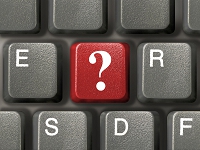 To begin, all editions of Windows 7 include several improved features from the previous Windows Vista. To start, file back-up uses "Imaging" and the "Previous Version" function which allows for deleted or missing files to be recovered from a computer from a previous state. In addition, Windows "Virtual PC" now comes with increased support for more operating systems like Vista and Linux.

Being offered at the lowest price, Windows 7 Home Premium and Windows 8 are often the first versions considered for purchase by many small business owners. However, the nominal cost of upgrade to Windows 7 or 8 Professional allows you to implement features proven vital for many businesses, and ultimately save you money in the long term.

Windows 7 and 8 Professional stand apart from Windows 7 Home Premium and Windows 8 respectively with their increased networking capabilities. For instance, the Professional version is compatible with business server domains, allowing you to easily manage computers and user accounts on your network from a centralized location and securely connect to them. Over all, it organizes your business' network while allowing for safe and efficient file and printer sharing.

Windows 7 Ultimate contains all the features listed above, as well as applications available in Windows 7 Enterprise, which is only available via bulk licensing to enterprise companies. However, Ultimate brings some of those capabilities to the retail market. This includes a Multilingual User Interface and BitLocker Drive Encryption.

If you have any further questions on which operating system would be best to include in your next upgrade to optimize your business performance, eNet would be happy to assist you. Simply give us a call at 281-403-9561 or email us for an assessment.





>>WHAT'S TRENDING<<

Wireless Providers - Required to Capture all Text Messages?
A House Judiciary subcommittee is considering a proposal to require AT&T, Verizon Wireless, Sprint, and other wireless providers to capture and store their customers' text messages. "Billions of texts are sent every day, and some surely contain key evidence about criminal activity," says Richard Littlehale from the Tennessee Bureau of Investigation. Wireless carriers currently have varying practices: AT&T and Sprint do not store messages, Verizon stores content for 5 days, and Virgin Mobile stores it for 90 days.

>>HOT NEW PRODUCTS<<

Google's First Laptop, The Chromebook Pixel
Yes, that's right Google has released a laptop and it's gotten some rave reviews. The laptop, which runs on Chrome OS, is not one of the lowest priced machines out there, but the stunning display of its high resolution screen is certainly turning heads. While the screen is touch sensitive, the machine mimics more of a traditional OS so the desire to operate by touch is not overwhelming.

>>FUTURE TECH<<

Google Glass or Apple iWatch
Perhaps the future isn't so far away. In addition to Google and Apple, Sony and Microsoft are also reportedly working on some type of wearable devices. And Amazon and Facebook are watching for opportunities to capitalize on the next shift in how people interact with technology.

"Computing has evolved from the mainframe to the desktop to the shoulder bag to the pocket, and now computing is taking over new frontiers: Our physical bodies and the physical environments we inhabit," wrote Forrester analyst Sarah Rotman Epps in a blog post. Read more now.

>>FEATURED SERVICE<<



Windows Maintenance Package
Have you noticed that your computer is not running as fast as it did when you first got it? Does it take longer and longer to start up / shut down, open programs or perform other routine tasks? Do you know for sure that you have applied all the latest patches and security updates?

If you simply want your computer to perform at its optimal speed consistently without spending hours of your valuable time, consider the Windows Maintenance Package from eNet Systems, Inc. We can increase and maintain the snappy performance your PC had when it was first installed. We can download the necessary patches and configure your antivirus and spyware software. We can rid your PC of unwanted files and applications that accumulate over time and steal critical system resources ... and so much more.

Email us today to see what else we can do.



---
>>SECURITY WATCH<<



Apple Releases iOS 6.1.3
This latest update aims to close a security gap that let hackers bypass the lock screen and gain access to your iPhone in order to make phone calls, listen to voice mail, and view contact photos.
---

>>eNET NEWS DESK<<

Welcome Robert Bellard
We would like to welcome Robert Bellard, our newest consultant. Robert was born in Port Arthur, Texas and has an interest in technology that started at an early age. A proud father to three boys, he welcomes the variety of being a consultant. He looks forward to enhancing your technological capabilities and making sure the IT function in your business runs smoothly.