Act Now -- Support for Microsoft XP has Ended

By now, it should come as no surprise that Microsoft officially ended its support of Windows XP on April 8. It's been widely covered in all technology related media outlets, and we've been working to prepare our clients and prospects for months now.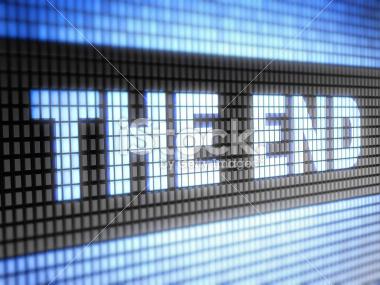 Doing Nothing is Not an Option
Just in case you are thinking it might be safe to simply do without Windows Updates and security patches, please don't. With support no longer in place, there has been and will continue to be a flood of harmful viruses, spyware, and other malicious software, which can not only harm your computer but access your network and company files and even steal your personal information.

Here are your choices:

Upgrade to Windows 7
Windows 7 is a stable and secure operating system and has a familiar user interface. If you don't want or have time for a steep learning curve, this might be the choice for you. Check to see if your system meets minimum requirements.

Upgrade to Windows 8.1
Windows 8.1 is Microsoft's newest operating system and though the first release had a new tile interface, the 8.1 update brought back the familiar start menu and desktop if that is important to you. Please note that if your PC is very old, it might not be able to run Windows 8.1. Check to see if your system meets minimum requirements.

Purchase New Computer
New computers are available pre installed with either Windows 7 or Windows 8.1. You can select the operating system that makes the most sense for the employees in your company.

Lease New Computer
You may not realize this, but it is possible to avoid a large capital outlay and simply lease new computer equipment. If you have several units in need of replacement, this might be a good option for your organization.

Remember, upgrading the operating system affects more than just that PC or laptop. Device drivers for printers, scanners, keyboards, mice, monitors and other items will need to be updated as well. If you'd like to avoid this headache, eNet Systems is here to assist you. We can even help you select the upgrade option that is right for your organization. Call 281-403-9561 to get started or email us now.

>>SOFTWARE LIBRARY<<

Microsoft Office is now (finally) optimized for the iPad
In late March of this year, Microsoft's new CEO, Satya Nadella made his first announcement for the company, and it was a big one. Office has been optimized for the iPad. So far, the reviews are good. The design is simple and sleek. The app contains advanced features that are not available in Office for the iPhone.

>>FUTURE TECH<<

Qualcomm makes move to standardize smart device communications
Years ago, the only items on the Internet were computers and servers. Today, it's mobile devices, smart phones, smart watches, cars, fitness trackers, glasses, household appliances, and even your child's toothbrush. This has the potential to quickly become a mess of various brands, protocols and languages. Chipmaker Qualcomm is developing an open source project in hopes of becoming a universal translator for all this communication. Read more.