Ready to Speed Up Your Slow PC?
As summer winds down and children get back to school, we all have a renewed sense of urgency to get back to work at 110%. But ... what if our computers are only working at 50%?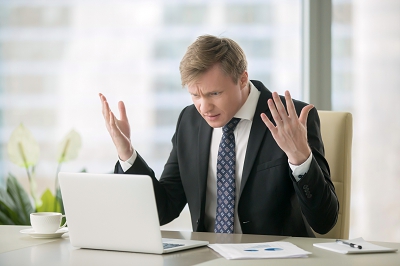 Slow computers affect your productivity and results more than you think. We've got six tips to help make your computer keep up with you! Click here to read them all.


If you'd like to learn how much your slow computers are costing your business and affecting your bottom line, try our online calculator.


eNet Healthcare News Desk
Get a Risk Assessment and Put Policies in Place to Avoid a HIPAA Compliance Review
Deven McGraw, deputy director for health information privacy for the HHS Office for Civil Rights recently addressed a conference and stated that nearly every breach her office investigates involves a hospital or practice that never conducted a risk analysis. If one was completed; it was never acted upon. She continued to explain, "We come in and you're not under suspicion of anything wrong, just show us all your policies and procedures so we can give you a report card of where you are from a compliance standpoint." She cautioned that if no policies are in place, an audit can lead to more, "But an audit can turn into a compliance review, the more robust enforcement pathway, if we see something in the audit that raises significant concern." So have you completed your risk assessment yet? If issues were found, have they been resolved yet? Call us today at 281-403-9561 or visit our healthcare page.
eNet News Desk
Maybe It's Time for a Free Network Assessment
So you're back at work and ready to have a stellar fourth quarter. Perhaps you've even done some work to make your computer run faster. If you feel like the rest of your network is still lagging behind, it might be time to evaluate your entire technology infrastructure. eNet Systems has the perfect solution — a free network assessment — where we come and listen to your needs, document your current setup and make technology recommendations to improve your network. Schedule your free Network Assessment now or call us today at 281-403-9561.
News Desk
The Race for Self-Driving Cars Just Got Interesting
With Google, Uber and Tesla leading the charge for self-driving cars, industry experts saw chip maker Intel taking a back seat. Even rival Nvidia is making super-fast processors that are able to combine images from the car's cameras and radar sensors to detect obstacles. Intel has enacted a plan to jumpstart its dominance in this industry and that began with the $15.3 billion acquisition of Mobileye, an Israel-based company that makes cameras, sensors and software that help cars detect what is ahead.
Security Headlines
HBO's Hack Was So Large it Makes Sony's Breach Look Quaint
Cybercriminals claim to have stolen 1.5 TB (terabytes) of information from media giant HBO (compared with 0.2 TB from Sony). We know that unaired episodes of shows are claimed to have been stolen (some of which have already been leaked online), but investigators are still trying to uncover if personally identifying information has been compromised. We also know that HBO had contacted the hackers and offered 'bug bounty' as a way to stall on the ransom deadline. Most importantly, here's what we can learn from this breach: cybercriminals are not going away or slowing down. Some of the country's, if not the world's, largest hacks have come within the past two years. While these headline-grabbing stories catch our attention, small businesses must keep their guard up because under the radar, those networks are being attacked too. Talk to eNet Systems today about the network security for your company, practice or organization.