Handy Holiday Mail Merge Tips

Are you looking to send out a quick holiday greeting? Save time by using built in mail merge tools in Office.

This article assumes you already have your data (names, addresses, emails, etc.) in an Excel spreadsheet. Your mail merge will run more smoothly if all the information is formatted properly so check the following:
The columns in your spreadsheet must match the fields you want to use in your merge. For example, to address readers by their first name, make sure you have separate columns for first and last names. If you want to sort by city, be sure you have a separate City column.
Be sure all the data you want to merge is in the spreadsheet. If you want to add more names or other information, it's best to make those changes now - before you start the merge.
Also be sure any number formatting won't change. If your spreadsheet includes dates, times, currency values, or postal codes that begin or end in 0, you might need to format the cells.
Now you can begin the merge.
In Word, open a new document.
Click Mailings > Start Mail Merge, and then click the kind of merge you want to run.
Click Select Recipients > Use Existing List.
Browse to your Excel spreadsheet (where data is located), and then click Open. If Word prompts you, select Sheet1$ and click OK. Now the Excel spreadsheet's connected to the mail merge document you're creating in Word. To include only some of the people or items from your spreadsheet, click Mailings > Edit Recipient List. The Mail Merge Recipients box opens. Here, you can select just the rows you want to include. To make them easier to find, you can sort and filter the information.
Next, you can insert mail merge fields that pull the information from your spreadsheet into your document. For example, to add a greeting line to an email message or a letter, click Mailings > Greeting Line. Or add addresses from your list by clicking Mailings > Address Block.
When your document's ready, click Preview Results and click the arrows to see each specific copy of the document.
To finish the merge, click Finish & Merge, and then click Print Documents or Send E-mail Messages.
Article source Microsoft.com.


---

Happy Holidays from eNet Systems, Inc.


---

>>NEWS DESK<<

More passwords stolen
Two recent articles highlight how important it is to have safe, strong passwords (and computers on which they are stored) and to have properly encrypted data if you are in the healthcare field. Scammers have stolen more than 2 million passwords for sites like Facebook, Google, and Yahoo. The data may have been accessed via malware-infected machines and not the companies' internal servers. Read more here. In another story, nearly 840,000 Horizon Blue Cross Blue Shield subscribers were notified that their personal information may have been breached when two laptops were stolen. The laptops were password protected but contained unencrypted data. See eNet's Healthcare services.


---
>>ENET NEWS DESK<<
HIPAA reminder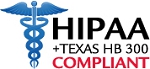 Start the year off HIPAA compliant. Get started today.
You celebrate the holidays; we'll monitor your computers
With our new 24/7 ProActive Monitoring & Management Services you needn't worry about taking off for the holidays. We'll monitor your essential systems all day - every day. Learn more.
---
>>HOT NEW PRODUCTS<<

Samsung's Galaxy Round
What's the latest development in smart phone design, you may wonder? For Samsung and rival LG, the newest shift involves a curved design featuring a bent AMOLED display technology. Is it right for you? Read more here to find out.


---
>>SECURITY WATCH<<

Android flashlight app lights up permissions issues
Why would a flashlight app need your location data? It shouldn't of course, except for Goldenshores Technologies, LLC, who was recently sued for sharing Android users' unique device IDs and precise physical locations with advertisers. Sadly, this even occurred when users opted out of location sharing. Read more.


---

>>SOFTWARE LIBRARY<<

Have you finalized your migration plans from Windows XP?
Even though support for Windows XP will cease to exist after April 8, 2014, the operating system is still used by tens of millions of PC users - up to 31%. Microsoft has even warned users of the "imminent tsunami of viruses and other malware that will inevitably wash over XP stragglers." Call eNet Systems today to finalize your XP migration strategy. Read more here.