Unlock Even More Power from Windows 10 - Part Two
In this followup article, we will provide some additional ways you can unlock even more power from Windows 10. With the advent of touch screens, many users have begun to perform tasks and access tools by touching the screen and that can be fun and exciting. However, if you like controlling your device purely via the keyboard, you're going to love the tips and keyboard shortcuts we have for you today.


>>> Click here to read our complete list of Windows 10 keyboard shortcuts.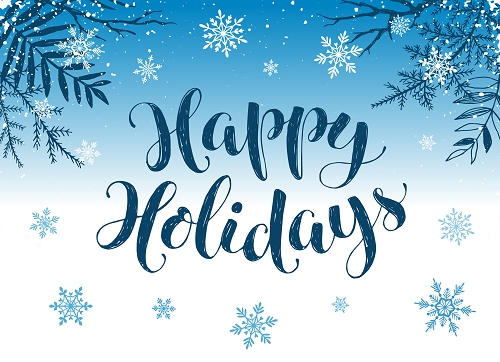 We would also like to wish everyone — our valued clients, our trusted partners and our many colleagues a very happy, joyous, peaceful and safe holiday season

.
eNet Healthcare News Desk
CA Healthcare Practice Reaches Costly Settlement
Cottage Health System in California has settled a state enforcement action over two separate data breaches that resulted in more than 50,000 patients' medical information being made public and available online. In accordance with this settlement, the practice must 1/ pay a $2 million dollar fine, 2/ update its health care information security program, 3/ appoint an employee to oversee compliance with state and federal privacy laws, and 4/ complete an annual privacy risk assessment. We all can learn from this settlement. Perhaps it is prudent if not essential to start with a privacy risk assessment. We could potentially find security issues, fix them and save your practice the risk of exposing your patients' data not to mention the costly fines. Call us today at 281-403-9561 to find out how or visit our healthcare page.
eNet News Desk
The Clocking is Ticking ...
At this time of year, most people are counting down the days until Christmas, Hanukkah or Kwanzaa, but we hope you - as a business or healthcare practice owner - have another deadline in mind. That deadline is December 31, the date by which you can purchase and install new computer hardware and software and receive a nice sized tax credit for doing so. For 2017, Section 179 will allow you to claim up to $510,000 in qualifying expenses and put that money back into your business. Schedule your network upgrade with eNet Systems now.
News Desk
Net Neutrality in Serious Jeopardy
As defined on Wikipedia, net neutrality is the principle that Internet service providers must treat all data on the Internet the same, and not discriminate or charge differently by user, content, website, platform, application, type of attached equipment, or method of communication. For instance, under these principles, Internet service providers are unable to intentionally block, slow down or charge money for specific websites and online content. This neutrality might be coming to an end. The topic was to be voted on in Congress soon, but that vote might be delayed as it was revealed that millions of comments submitted to the Federal Communications Commission (FCC) on the subject were faked, with some commenters utilizing stolen identities.
Security Update
Adobe Releases Massive Updates for Acrobat, Reader and Flash
The Acrobat and Reader update includes patches for 56 vulnerabilities, most of which were critical remote code execution vulnerabilities. The update also features two security bypass bugs which were rated important. The Flash update addressed five critical remote code execution vulnerabilities. If you use these products, please apply the updates promptly. Your system could be at risk until you do so. If you don't have time to update all the software on all your workstations, let us do it for you ... it's all covered with a Managed IT Services Contract.