New Year = New, Safer Technology Habits

It's a new year ... so what better time to replace your old (perhaps unsafe) technology habits with new, safer ones than right now? So let's get started.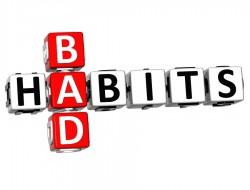 Old Bad Habit #1: Stop using the same password for every website you visit.
New Safe Habit #1: Start using strong and variable passwords for every website or consider an online password manager. Given the number of high profile security breaches that occurred in 2014, the need for a safe password strategy is more important than ever. For more information, reread a past issue with a mention on password managers.

Old Bad Habit #2: Stop leaving network security to chance.
New Safe Habit #2: In the Security Update section of this newsletter (to the right), we discuss the fact that employees not knowing or not following your IT Policies and Procedures is a huge threat. So first/ protect your network, second/ document your policies and third/ train your employees. We can help with all three tasks. Ask us about network security & training.

Old Bad Habit #3: Don't just store data in the Cloud, truly backup to the Cloud.
New Safe Habit #3: As we discussed two months ago in this newsletter, the CryptoWall virus can access and infect some files stored in the Cloud if your computer has mapped a drive to them. Reread this important article.

Old Bad Habit #4: Ignore every privacy settings change Facebook makes.
New Safe Habit #4: Regularly monitor and check your Facebook privacy settings. Here are some handy tips.
View your profile as the public sees it
Ensure that you are browsing securely
Limit access to you and your Facebook stuff
Control your timeline posts and tags
Don't let your Facebook apps have too much access
This article has step-by-step instructions for all the above.

---

>>SOFTWARE LIBRARY<<

Google Translate Releases New Version

Google Translate is rolling out a new version with two key features -- the enhanced ability to converse with someone speaking in a different language - in real time - and the capability to translate street signs and other images into your native language. Real time conversation has existed in previous versions but now it is better. You simply choose the language of someone you are speaking with, tap the mic, speak in your native language and tap the mic again. From then on, two people can converse more naturally without having to stop and tap the mic each time.


>>HOT NEW PRODUCTS <<

New Lenovo ThinkPad Yoga Line
As reported in CNet, the ThinkPad Yoga line (popular for the 360-degree hinge that folds back into a kiosk or tablet) is now expanding, with new second-generation models. The series is now available in a 12-inch, 14-inch and 15-inch model. The larger models will offer optional Nvidia graphics, and a new ActivePen stylus that Lenovo claims is an upgrade from the standard pen/digitizer in the 12-inch model. Read more here.


>>HOW TO<<

Going off the Grid - Here's How!
While it may not be reasonable in this day and age that anyone can really go off the grid, this article can be a real eye opener as to how much data about you is really out there and how time consuming it can be to truly wipe it all clean.
Delete or at least deactivate your retail, social network, and web services accounts
Remove your information from data collection sites (such as Spokeo, Crunchbase, etc.)
Remove your info directly from websites (you can request this, but owners of websites are not obligated to comply)
Delete search engine results that return information about you (Google has a URL removal tool to help)
And finally ... only if you are sure about this ... delete your email accounts (or at least set them to not check for new mail every 10 minutes ... just in case you want to come back on the grid next week!).
>>ENET NEWS DESK<<


Will 2015 bring an office move?

If the new year will bring with it a resolution to change office spaces, be sure to take eNet Systems along for the move. We offer ground up IT infrastructure services for new office spaces and even new office buildings. Check out our page on Infrastructure Services to learn more.



---
>>ENET HEALTH NEWS DESK<<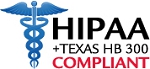 We continue to uncover security risk assessments myths.

Myth #8:
"I only need to do a risk analysis once."

False. To comply with HIPAA, you must continue to review, correct or modify, and update security protections. For more on reassessing your security practices, please contact eNet Systems

at

281-403-9561.



---

>>SECURITY UPDATE <<

New report finds that employee habits might be the weakest link in network security
The 2015 State of the Endpoint study by Ponemon Institute has found that 78 percent of those surveyed consider that employees not following security policies are the biggest threat to endpoint security. "Training to discuss the whys and wherefores of the policies needs to be an ongoing process, one aimed at changing the culture," says Chris Merritt, director at an IT security firm. So first companies need to have a sound set of IT Policies and Procedures and secondly, they need to offer regular employee training. eNet Systems can help with both. Email us to learn more.



>> NEWS DESK<<



Apple looks to the Cloud for fingerprint scan storage


Apple is working on technology that would sync users Touch ID data with other mobile devices, and even point-of-sale systems, via iCloud. Touch ID was introduced in 2013 with the iPhone 5S and is used to gain access to the phone, and pay for purchase on iTunes and with Apple Pay. Currently, fingerprints are stored solely on each iOS device. The move to iCloud storage opens the door to large security issues that Apple will need to address before this technology is made available. Read more.