When Protecting Your Data, it's Best to Have a Unified Approach



Let's talk about effective ways to protect your data from various Internet threats. As we service new clients, it's not uncommon for us to find that some computer users have installed between three to five different types of tools to protect their computers. They may have one tool for viruses, one for adware or malware, one for root kits or similar attacks, one for Trojans and the list goes on. While they may feel fully protected, this is not the recommended strategy for threat management. At times, an improperly managed security platform can be worse than having none at all.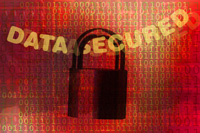 From our experience, effective threat management requires three factors: 1. obtaining the right tools, 2. configuring these tools properly, and 3. educating the end users. As technology advances, sophisticated tools that were previously available only to large enterprises are becoming affordable for small and medium size businesses. These tools combine multiple security features into one device which is simple to set up and manage by IT companies. These types of devices inspect every piece of information entering and leaving your network right at your Internet connection and protect you against attacks, viruses, Trojans, spyware and other malicious threats. Security is therefore increased by reducing complexity. Instead of managing five security tools each with its own login, scan time, and update schedule, effective security is provided by correctly installing only one or two tools.



No security plan is complete without proper end-user education. In addition to having the right devices configured properly, computer users must be trained on how to identify and avoid various Internet threats while using a computer. This type of education is a necessity in today's "highly connected" society and can be obtained from your IT provider or eNet Systems.

Following these suggestions not only yields better security for your computers and data, it also results in lower costs, increased uptime of your network, and enhanced computer performance. So, it's worth your while to discuss various options available to you with your IT provider or eNet Systems.

Are you ready to have eNet Systems unify your network's Threat Management? Call us today at 281-403-9561 or email us now.

Source: Dell SonicWall




>>WHAT'S TRENDING<<

Move Over PCs - Tablets, Smartphones and TVs Take Center Stage at CES
The recent International Consumer Electronics Association (CES) show may have come at a bad time for the PC release cycle, but there were noticeably fewer PC product announcements than in recent years. Instead, the activity around mobile computing, tablets, smartphones and even TV and car-based technology has grown substantially.



>>FUTURE TECHNOLOGY THAT'S NEARLY HERE<<

Want to Control Your Apps with a Simple Gesture?
This sounds like a science fiction fantasy - the notion that you can control your app with a smile or a slight nod of the head. After all, most of us are just getting used to the touch control that mobile devices like the iPad and other tablets have brought us. Windows 8 brings touch to the PC and laptop, but not many of us have adopted this yet. Gesture-based control technology does actually exist today and it may be in devices such as the iPad by as early as 2014. Better start practicing that poker face now.


>>SECURITY WATCH<<
Oracle releases emergency patch for Java 7
The update released corrects a critical vulnerability that could allow a remote attacker to execute code on a person's computer. Check for the emergency update here.



---

>>NEWS DESK<<

Has Apple Lost its Shine?
Even though Apple is preparing to launch five products this year, some research suggests the brand is no longer the coolest thing on the block. Slated for release this year are Apple Radio, iPad Mini with Retina Display, iOS 7, iPhone 5S and finally Apple Television. Time will tell if this is enough to change the mind of teens who are recently fond of sporting a Samsung Galaxy phone or a Microsoft Surface tablet.



---

>>SOFTWARE INFORMATION<<

How do the browsers really stack up?
Google Chrome is all about speed - from its installation to loading time to running apps - it's just fast. But the other browsers have taken note and made changes. Learn more.