Could This Software Be the End of Ransomware?
Ransomware could possibly be the most troublesome malware of our times. If you haven't been personally affected, chances are good that you know someone who has. It can happen in seconds. Just open one infected attachment, and before you even begin to have second thoughts, the malware is spreading throughout your entire computer and all networked drives and devices (even ones in the cloud). The ransomware quickly gains control of your files, encrypts them so they are unuseable to you and sends you a message to demand payment. Unless you have a true cloud backup of all your business data (that is not simply a network drive mapped to a cloud based storage area), you have only two choices: 1/pay the ransom or 2/say goodbye to your data and try to rebuild it the best you can. But hope is on the horizon, and the end of ransomware might be within sight.
According to an online security website, researchers at the University of Florida and Villanova University are developing an unconventional approach to stopping ransomware. They have created a Windows-only software, called CryptoDrop, which monitors the exact file types that ransomwares normally target, such photos, presentations, documents and more. Not only does it target these file types, but it monitors changes made quickly to a large number of files - just as ransomware does.
"Our solution watches your files to see how they're changing and if they're changing in a way that is indicative of the way ransomware will modify your files," says Nolen Scaife, a graduate student in the Department of Computer Science and Engineering at the University of Florida. "This is really more of an early warning system. We don't make any attempt to stop the ransomware from actually being downloaded and installed and running on your computer."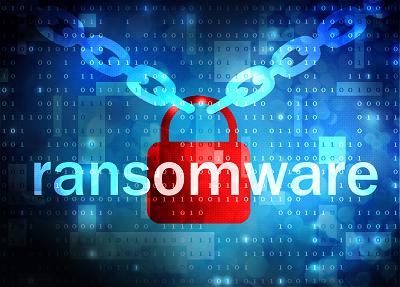 So using this software, when it becomes available, may lessen impact of a ransomware attack, but as the developers state; it will not prevent the attack in the first place.
Go to our website to learn the best methods to protect your business network from a ransomware attack.
eNet News Desk
Are you spending too much time worrying about your network, putting bandaid patches on problems as they arise and generally dreading the day you arrive to work to find your server is down? We can take all this pain and worry away! We offer Managed IT Services to take over the task of monitoring your network, applying patches as needed, optimizing your systems and much, much more. eNet Systems has three different plans: the Essentials Plan, the Preferred Plan and the Ultimate Plan. Which one is right for you? Compare the plans now and see which one makes the best sense for your business.
eNet Healthcare News Desk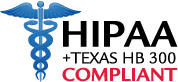 Are you a medical practice wondering about your obligation to report a ransomware attack? Read on -- we have the answer. The U.S. Department of Health and Human Services has recently stated that most ransomware attacks must be reported under HIPAA regulations as they normally result in a breach of protected health information. Those in the medical field have been waiting for this clarification from the Office for Civil Rights. HHS has also released a Ransomware Guidelines document with tips to avoid falling victim to extortionists as well as detecting and mitigating ransomware attacks. Healthcare entities and business associates should see our Healthcare page to read the new document.
News Desk
Intel is Going Big in the Next Smart Device
At a recent technology conference, Intel CEO Brian Krzanich stated his company is setting its sights on the next big thing in the mobile market -- and it's a little bigger than a SmartPhone. Intel, who admittedly missing out on the smart phone market, is going right for the smart car. The decline in PC sales has forced the company to shift focus and they believe the future is the smart car. Self-driving cars in particular will require a large amount of data to operate and to connect to the internet of things.
Hot New Products
Cat S60 with a Flir Thermal Imaging Camera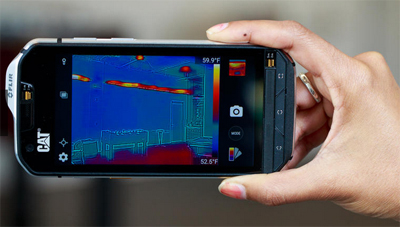 Do you need an extremely waterproof smart phone? What about one with a thermal imaging camera? If you answered yes to either of these questions, the Cat S60 might be the phone for you. This sturdy phone can consistently survive six-foot drops onto concrete as well as a 16-foot underwater plunge - for up to 60 minutes! It is also the first phone to feature a built-in Flir thermal imaging camera. Add to that an expandable microSD card slot, a 13-megapixel rear camera, and loud front-facing speakers and you've got a pretty powerful phone.
Security Headlines
Security Breach Hits Houston Hotel Icon
Just days ago, Omni Hotels and Resorts notified its customers that a malware intrusion was detected on certain point-of-sale systems at many of its hotels across the nation. Both of the Houston locations (4 Riverway in the Uptown area and 13210 Katy Freeway in the Energy Corridor) were affected. The breach could have affected customers from Dec. 23, 2015, to June 14, 2016. According to The Wall Street Journal, more than 50,000 card numbers have been sold on criminal online forums. Omni has clarified that customers who did not physically present a payment card at the hotel shouldn't be affected.
Pokemon Go's Google Sign-in Security Flaw
Okay, we're pretty sure that none of you are roaming the streets of Houston during your lunch hour to play Pokemon Go, but we still wanted to inform you of a significant security flaw. In the event that one of your children has ever hijacked your mobile device to play this game and signed on with Google, a good deal of your information could be at risk. As reported on cnet.com, the game's developer admits the app demands too much access to Google accounts and that an update to fix this flaw is on the way. When signing in using a Google account, the app is given full access to the player's account information including emails, navigation data and photos.
Quick Tip
Want to send email attachments quickly? Simply click, drag and drop the desired files into the message area of an email and Outlook will place it in the attachment area for you. You can do this with your programs tiled to access both at the same time, but it's easier with two monitors. Don't have two monitors yet? Call eNet Systems at 281-403-9561 so we can recommend the right monitor for you and configure your display.