Learn How to Compose Emails That Get Read
How many emails do you get each day? Of all those, how many do you actually read each day? Probably only a small percentage get read. With everyone getting more and more emails every day and having less and less time to read them, your emails need the power to cut through the clutter and get noticed. Last month, we supplied you with some important tips to manage your overwhelming email inbox. Now, let's move on and ensure you can craft an email that will get read.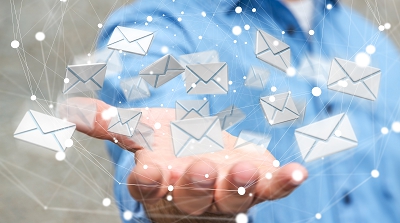 Your clients and colleagues are busy and so are you. Click here to discover how to write an email that is sure to get read.


eNet Healthcare News Desk
Healthcare Data Breaches May Also Result in Class Action Lawsuits
Healthcare practices are finding out that they may face more than fines by the Department of Health and Human Services after a security breach. They may also be subject to class action lawsuits brought on by the victims of the data breach. Anthem recently reached a $115 million settlement, believed to be the largest of its kind, with the victims of the company's hacking incident from 2015. Surely, the cost of a risk assessment and monthly monitoring is lower than all government fines and lawsuit settlements combined. Let eNet Systems protect your practice. Call us today at 281-403-9561 or visit our healthcare page.
eNet News Desk
IT Spring Cleaning on Steroids? We Call it Virtualization
So by now you might have taken our advice and cleaned up the invisible digital junk that has accumulated inside your computers. That's a good first step. But what about your server room? You know ... that room everyone is afraid to go in because there are so many wires and switches and computers ... and no one really knows what any of them do. Chances are good that this server room contains many devices that can be upgraded and consolidated. You may have a file server from 2012, a print server from 2010 and an application server from 2008. Who knows ... you may even have a fax server in there from the 1990s! By consolidating each of these servers, you could save monthly operating costs and even reap the benefits of newer, safer and more efficient technologies. Read more on virtualization now or call us today at 281-403-9561.
News Desk
US Dept. of Defense Soon to Use More Secure Email
The Defense Information Systems Agency (DISA), who is in charge of the Pentagon's email, is beginning a migration to a more secure system for sending email. The technology is called STARTTLS, a 15-year-old encryption technology that is already widely used by businesses and major technology companies needing to secure communications.
Security Headlines
US Nuclear Power Plants Now Targeted by Hackers
The New York Times has reported that the computer network of the Wolf Creek Nuclear Operating Corporation has been breached by hackers. The company operates a nuclear facility near Burlington, Kansas. According to the report issued by the FBI and the Department of Homeland Security, hackers have hidden malware in fake resumes sent to this company and others. Once the resume link is opened, the malware attempts to steal internal network credentials. The government researchers concluded that hackers, "appeared to be mapping computer systems for a future attack."