The Top Four Ways Hackers Will Attack Your Network
Most small and midsize business (SMB) owners are extremely focused on the day-to-day operations of their organization, driving growth, facilitating hiring and guiding marketing tactics. Often, the maintenance, strength and security of the computer networks on which these processes depend takes a back seat.

When it comes to the notion of cyberattacks, small business owners mistakenly assume that all hackers target large, global companies. After all, they're just the little guy – why would hackers go to the trouble of penetrating their systems for the small amount of data they store?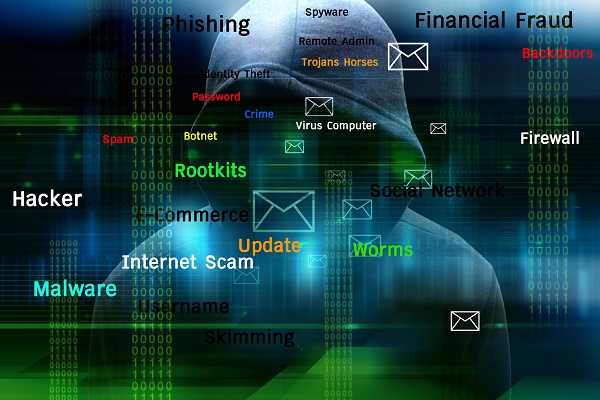 The statistics tell another story. According to Verizon's annual Data Breach Investigations Report, a full 71% of cyber-attacks are aimed squarely at SMBs. And while it's unclear exactly how many of these attacks are actually successful, with the sad state of most small businesses' security protocols, it's a safe bet that a good chunk of the attacks make it through.
But why? As Tina Manzer writes for Educational Dealer, "Size becomes less of an issue than security of the network. While larger enterprises typically have more data to steal, small businesses have less secure networks." As a result, hackers can hook up automated strikes to lift data from thousands of small businesses at a time – the hit rate is that high.
Today, trusting the security of your company to your son-in-law, who assures you he "knows about computers," isn't enough. It takes constant vigilance and attention and, most of all, the skill, experience and knowledge a seasoned team of IT professionals can offer.
>>> Click here to read the top four ways hackers can attack your network.


eNet Healthcare News Desk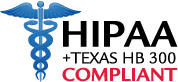 Health Plan Victims - Surge up 1000% in Recent Healthcare Breaches
During the first five months of this year, the total number of individuals affected by data breaches at health insurance plans has skyrocketed by more than 1,000 percent. According to Fortified Health Security's 2018 Mid-Year Horizon Report, health plans reported 24 breaches affecting 884,360 individuals in the first five months of 2018, up from 15 breaches affecting 70,166 individuals during the same period last year. Despite this jump, healthcare practices still account for the majority of all data breaches. The report continues to say that overall, there were 149 breaches reported with more than 2.8 million individuals impacted in the first five months of 2018, as compared to 134 breaches impacting 2.0 million individuals during the same period in 2017. This is an 11 percent increase in the number of organizations affected and a 35 percent increase in the number of individuals affected, the report noted. If you would like to avoid becoming a statistic like this, consider an assessment of the safety of your computer network. Call us today at 281-403-9561 to learn more or visit our healthcare page.
eNet News Desk
Is Your Network Protected from Hackers?
As we discussed in our feature article, hackers are targeting the networks of small businesses because they are generally less protected. So what is the status of your network? Could it stand up to a cyber attack? Get protected by calling us today at 281-403-9561 or visit our Network Security webpage to learn more.
News Desk
Google Announces Atlantic Subsea Cable Project
Google has announced it is working with a New Jersey-based subsea communication cable service provider to design, manufacture, and lay the cable for a trans Atlantic subsea cable project code named Dunant. The project is named after Red Cross Founder Henry Dunant, the first recipient of the Nobel Peace Prize. It should be operational by late 2020 and will extend from Virginia Beach to the French Atlantic coast.


Security Update
Email Scams Account for More than $12 Billion in Losses Says FBI
The FBI has recently announced that total global losses for email scams and email compromises exceed $12 billion. The report is based on data collected by the FBI's Internet Crime Complaint Center (IC3), international law enforcement and financial institutions between October 2013 and May 2018. The amount represents both money that was actually lost by victims and money victims could have lost had they taken the bait. These email scams, which involve sending requests for fund transfers and personally identifiable information from hijacked business email accounts, have been observed in all 50 U.S. states plus 150 other countries, with money being sent to more than 115 countries. Most of the money is sent to Asian banks in China and Hong Kong. Don't add to this total. Avoid clicking links on emails that ask for funds or personally identifiable information.