Important Tips to Browse the Internet Better and Faster with Google Chrome

Most people view Google Chrome as a light browser and it certainly is; but don't confuse light with lacking in secret time-saving tips. Chrome certainly delivers in that area, and we've got many of them here for you in this issue.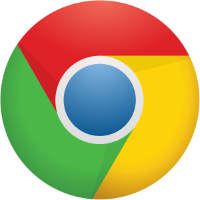 Drag multiple tabs at once: Just hold the Ctrl key while dragging.
Use Omnibox and Google as your calculator: Google will do basic math entered in search bar.
Convert units with Omnibox: Google will also suggest conversions for units entered in search box.
View images quickly: Need to quickly view a long, lost image on your PC? Just drag it into an open tab of your browser.
Copy and drag to search: When on a website, click any phrase you see to highlight it and then drag it to the search box.
Drag to bookmark: Have a site you visit daily? Copy the URL and drag it to the toolbar for instant access.
Key your way through tabs: Need to read something on another open tab but want your hands to stay on the keys? Press Ctrl and 1 to access the farthest left tab and use numbers up from there to move to the right.
Use keys to scroll: Press the spacebar to move down a webpage and Shift with spacebar to move back up.
Open certain pages at startup: In Settings, go to On Startup and enter a URL.
Force search results to open new tab: If you don't want to lose the information on your current page, hold down the Alt button when you hit return to start a search and a new tab will open.
Re-open closed tabs: Ever close a tab by mistake? We all have. Press Ctrl+Shift+T to open recently closed tabs.
Zoom in or out: Want to see some details on a webpage? Zoom in and back out by pressing Ctrl while rolling mouse wheel up or down ... or press Ctrl+plus sign or Ctrl+minus sign.
Drag link to your desktop: Want to save a URL - one fast way is to highlight and drag it to your desktop.
Our Bonus Tip: Check out the Chrome Web Store
This site is loaded with many free apps including several business oriented apps.
Tips by: pcmag.com
---

>>HOW TO: <<

How to Create an Awesome Multi Screen Setup
It's quite common these days for many of us to have two and perhaps even three monitors. With email on one screen, the web on another and work applications on one more, there is less 'alt-tabbing' to do and multitasking is made easy. However, in every bunch, there is always one or two who simply need (or want) more. You know who you are! So if you are looking to jump up to four or five monitors (and can convince your boss that you really need them), we've found a great resource for you. Read up here. Or ... just keep working and give eNet a call at 281-403-9561 to handle the purchase and setup of your awesome new display system.


>>SECURITY UPDATE <<

Latest Network Hack Hits Close to Home
It appears the Houston Astros recently fell victim to a network intrusion, and according to the F.B.I., personnel from rival baseball team the St. Louis Cardinals are under investigation. Comprised in this attack was data regarding internal discussions about trades, proprietary statistics and scouting reports. If Cardinals personnel are in fact found guilty of this attack, it would be the first known case of corporate espionage in which a professional sports team hacked the network of another team.

>>ENET HEALTH NEWS DESK<<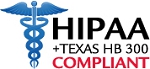 Healthcare Security Breach Here in Texas
A Texas hospital, St. Joseph Health System, has confirmed that a security breach has occurred and the records of up to 405,000 past and current patients and employees have been compromised. According to data from the U.S. Department of Health & Human Services, this could be one of the largest healthcare breaches. Stop taking chances ... let eNet Systems your secure your healthcare IT network.


---
>>ENET NEWS DESK<<



Go on Vacation, We'll Monitor your Network

Are you putting off your family's summer vacation because you are leery of leaving your company's computer network unattended? We understand; and we've got a solution just for you - 24/7 ProActive Monitoring & Management Services from eNet Systems, Inc. See all that we handle and sign up now. Email us today.



---



>> NEWS DESK<<



LastPass Hacked
LastPass, a company who stores online passwords for users, recently suffered a security breach of their own. According to LastPass and reported on pcworld.com, the investigation did not reveal evidence that the attackers stole encrypted data from users' password vaults, nor did the intruders gain access to LastPass users' accounts. However, the intruders did manage to steal account email addresses, password reminders and other bits of data that may enable them to guess weak passwords. This serves as yet another reminder to create complex passwords that are different for every site.



>> SOFTWARE LIBRARY<<



iOS 9 Out for Developers
This latest version, scheduled to be available to the public in July, is promising to be more compatible with older Apple devices. Siri will receive some serious upgrades as well the ability to understand the word 'it' within the context of current activity, which will make Siri more proactive. Apple Maps is getting a boost as well with the long awaited public transit directions.