It's Hurricane Season — Here's How to Protect your Network & Data
Now that it's June, most native Texans know that hurricane season is here. While the first thoughts that come to mind involve keeping the gas tank full and the pantry supplied, we must apply similar preventive strategies to the workplace as well. The most crucial aspect of hurricane preparedness for businesses, organizations and medical / dental practices is keeping data safe.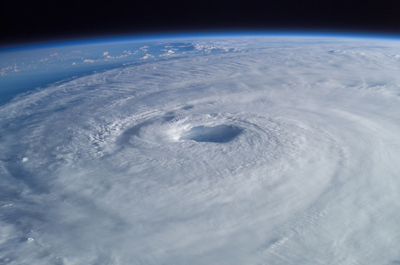 Hardware can be replaced, but your data is the lifeblood of your business — it's the intellectual property that has been amassed over years and years and with countless employees. It's likely irreplaceable.
So how can you protect your vital business data? Join us on the eNet website and we'll tell you how.
eNet News Desk

eNet Systems has been ranked number 460 among the world's most progressive 501 Managed Service Providers (MSPs), according to Penton Technology's 9th-annual MSP 501 list and study. The companies ranked include firms from around the world and from diverse technologies and backgrounds.
In addition to this, we've gone social. eNet Systems now has profiles on many of the social media networks ... and we want to hear from you. Sure, we want you to follow us and like us ... but even more we want you to really connect with us. You can post or tweet about whatever you like, or even give us a review. However, if you need some inspiration, our ConnectTopic of the month is our newsletter: tell us what topics you like the best and what trends you want us to cover more. Click the icons below to see our profiles. We look forward to connecting with you online.
eNet Healthcare News Desk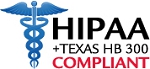 While medical and dental practices understand that they are required to undergo risk assessments to ensure their networks are HIPAA compliant, many healthcare law firms are not as vigilant. A recent study has found that only 13% of law firms who work in the healthcare field (and so have access to protected health information) have actually complied with HIPAA guidelines. eNet Systems is a Certified Business Associate, and we are able to help any type of practice achieve HIPAA compliance. See our Healthc are page or call 281-403-9561 to start your risk assessment.
News Desk
Google Simplifies Two-factor Authentication
In hopes that more people will use two-factor authentication, Google has made it a bit simpler. If you have this feature enabled and log onto Google Drive, for instance, you will simply receive a Yes/No prompt on your phone. Tap yes and you can get right into Google Drive. There is no email to receive and no special characters or codes to type.
Get Cash from Bank of America ATMs with Your Phone
Bank of America (BOA) has added near-field-communication (NFC) readers compatible with Android Pay, Apple Pay, and Samsung Pay to some ATMs. Users who have a Bank of America account linked to Apple, Android, or Samsung Pay can get cash by waving their phone near the reader and entering their PIN on the ATM. Sadly, this is only possible today in California, but BOA expects to roll out these feature to 8,000 ATMs nationwide by the end of the year.
Hot New Products
Lenovo N22 Chromebook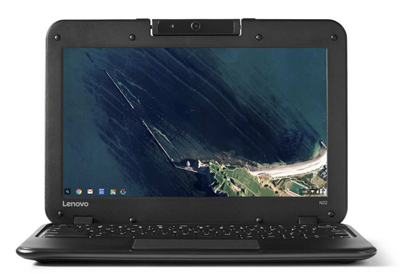 In keeping with our theme of cloud computing, we'd like to suggest some hardware that is made just for cloud computing — the Lenovo N22 Chromebook. This durable machine is less than an inch thick and weighs less than 3 pounds, yet thanks to the cloud, it can bring your entire company's software and data right to your fingertips. There are many more options. Find the one that's right for you by calling eNet Systems today at 281-403-9561.
Security Headlines
GoToMyPC User Password Breach
Citrix, who provides this service to let users remotely access PCs over the Internet, suffered a "very sophisticated password attack," according to the company's blog post. Users are required to reset their passwords using the "forgot password" link. According to cnet.com, "Citrix can confirm the recent incident was a password re-use attack, where attackers used usernames and passwords leaked from other websites to access the accounts of GoToMyPC users." If Citrix users have the same user name and password combination for any other online account, those should be changed as well. See a previous eNet newsletter for an effective password strategy.
How To:
Turn off Video Autoplay
It's happened to all of us. You finish a mentally exhausting project and to give your brain a rest, you reward yourself with just one 'cute kitten' video on your favorite social network. Only thanks to recent changes, videos on many sites are now on autoplay or even on a loop, so you might find yourself watching about 10 'cute kitten' videos before you even realize what has happened.
Here's how to take control of your video viewing:
Twitter: Profile > Settings > Account > Video Tweets, uncheck Autoplay Videos
Facebook: Settings > Video and select the desired drop-down menu under Auto-Play Videos (Default, On, or Off)
YouTube: Slider on top right of screen near Up Next > if it's blue and has a check mark, autoplay is on > Slide it to the left to turn autoplay off
Netflix: Your account > Playback Settings > uncheck the option to Play Next Episode Automatically
Instagram app: Profile > Gear icon (iOS) or Hamburger icon (Android) on the top right > Cellular Data Use > Use Less Data

Quick Tip
To minimize all windows instantly, simply press Win+D to show your desktop. We're not saying you should use this to hide your Facebook page when your boss enters your office unexpectedly, but it's just a good tip to know.