Save Time this Summer with these Power Email Tips
With the official start of summer just days away, many businesses and employees are contemplating vacations or perhaps just returning from them. It's also common this season to take long weekends for some additional fun in the sun. So when you are in the office this summer, we want you to be working most effectively. We'll focus on where you might spend a lot of time — your email inbox.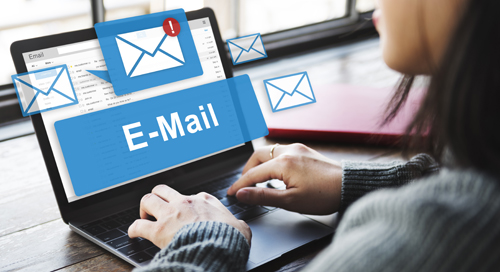 We've assembled nine tips to make your summer the most productive it can be. Click here to read our Email Power Tips.


eNet Healthcare News Desk
HHS Urges Practices to Apply Patches
The U.S. Department of Health and Human Services is urging practices nationwide to apply all necessary patches to avoid being affected with the current ransomware WannaCry and future variants that continually evolve. They go on to state, "And if you haven't already, now is the time to work with IT vendors to make sure their systems detect and block WannaCry and try to pinpoint systems that exhibit network scanning capability consistent with WannaCry." eNet Systems can do this. We have anti-ransomware software built into our Managed IT Services plans. Call us today at 281-403-9561 or visit our healthcare page.
eNet News Desk
Done Spring Cleaning Your Office? What About Your IT Network?
Spring cleaning is more than just dusting in the corners and cleaning up some unused items around the office. It can also be about cleaning up the unseen digital junk that has accumulated inside your computers. Unnecessary files like temporary Internet files could be harmless. However, old user accounts could represent hidden back doors into your network. This time of year could also be your time to review all security settings and passwords to ensure they are both up to date and complex. Stay tuned: next month we will take Spring Cleaning to a whole new level with a process we call Virtualization.
News Desk
The End of Autoplay?
Apple has recently announced a new feature for its Safari web browser which will block autoplay videos. The new browser version will also disable the trackers used by advertisers to monitor user activity for ads. Just days earlier, it was reported that Google has plans to incorporate an ad blocker for future versions of its Chrome web browser.
Hot New Product
Apple Prepares to Launch HomePod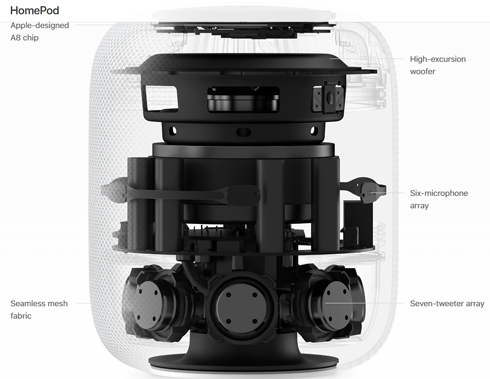 With its December release of HomePod, Apple enters into competition with Amazon's Alexa and Google Home. Apple's speaker will retail for $349 but will do much more than play music. HomePod will work with HomeKit to adjust the air conditioning and lights, plus you can also get the latest news, weather, traffic and sports scores. It will also send messages, set timers and reminders and much more.

(photo credit - Apple)


Security Headlines
Organizations - Especially Healthcare - Still Using Old Systems
A recent security report has found that organizations are still not vigilant about upgrading systems and updating patches. The report states that "although the uptake of Microsoft's latest Windows 10 operating system has doubled from 15% last year to 31% this year, that still means that the vast majority of Windows usage in business is using old and sometimes unsupported versions of Windows. More than half (59%) of business Windows systems are still using Windows 7; and 1% are still using XP." The report continues to cite healthcare organizations for being even worse at updating, "It is noticeable that healthcare continues to run a higher percentage of Windows 7 than business overall (76% compared to 59%), and a higher percentage of XP (3% compared to 1%). This explains why healthcare was so hard-hit by the recent WannaCry ransomware attack.