It's Hurricane Season.
Is Your Business Prepared?
We know this is a thought you'd rather not dwell on right now, especially after the devastating effects of Hurricane Harvey last year. Many companies have not yet fully recovered from the damage caused by the storm's record-breaking flooding. Yet, hurricane season is upon us whether we are ready or not and there has already been one named storm near the Gulf so far this year. In fact, some scientists are worried that our coastal communities may face more super storms this year with intense winds, storm surges and rainfall. So for businesses, healthcare practices and manufacturing companies alike, the time to prepare is right now!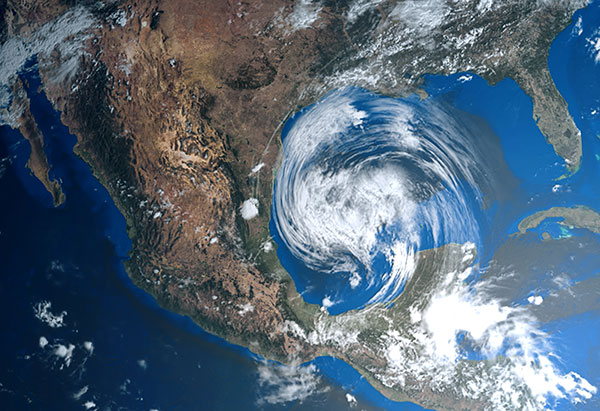 >>> Click here to read our Hurricane Preparedness Business Checklist.


eNet Healthcare News Desk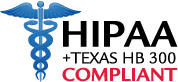 Healthcare Security Threat #5 - IT Has Become Consumer Friendly
Years ago, setting up a mobile device or connecting a new laptop to an existing network required an IT professional or at least several hours spent on the phone with the help desk. Today, some aspects of this process have been simplified, but is this really a good thing? Without the help of an IT professional, many devices are set up with the default passwords in place — or even less — making business networks less secure. This is true for healthcare practices, and perhaps all companies. If you would like an assessment of the safety of your computer network, call us today at 281-403-9561 to learn more or visit our healthcare page.
eNet News Desk
Is Your Business Data Being Replicated to the Cloud?
When you read our Hurricane Preparedness Business Checklist, you will find that one important preparation step is to ensure your business data is not only backed up locally but also replicated to the cloud. This is vital for quick recovery after a hurricane or any other type of disaster. If your data isn't in the cloud yet, call us today at 281-403-9561 to get started or visit our Cloud Computing webpage to learn more.
News Desk
IBM Unveils World-Class Summit Supercomputer with AI Abilities
IBM's new supercomputer is as big as two tennis courts and has 9,216 processors and 27,648 graphics chips. With this type of power, it can perform about 200 quadrillion mathematical calculations per second. There's a special name for how fast this is: 200 petaflops. In other words, it's as fast as each person on the planet (say 7.6 billion people) doing 26 million calculations per second on a calculator. This amazing speed also brings the title of world's fastest computer back home to the U.S., after China held it for the past five years. Besides crunching numbers at lightening speed, Dave Turek, vice president with IBM, explains the Summit will also perform scientific research on subjects like designing chemical formula, exploring new materials, studying links between cancer and genes on a very large scale, investigating fusion energy, researching the universe through astrophysics and simulating the earth's changing climate.


Hot New Products
ThinkPad P52s Mobile Workstation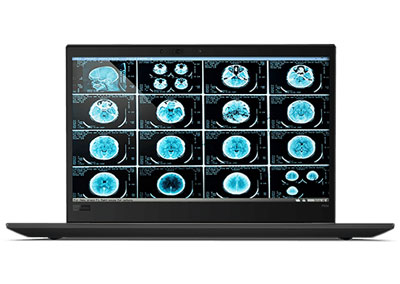 Welcome to the first Lenovo Ultrabook to feature quad-core performance - the ThinkPad P52s mobile workstation. This laptop is so powerful, you'll think it's a workstation ... until you pack it up and take it home. Its advanced graphics card adds to the performance, and its dual-battery configuration will keep you going day and night. Data security and personal privacy are top priorities with an enhanced fingerprint reader and face-recognition login. This model starts at just over $1070.
Security Update
Cybersecurity and Privacy Regulations May be Coming to U.S.
If your inbox has been flooded with Privacy Policy update emails, it's because of the new General Data Protection Regulation (GDPR) which took effect in the European Union on May 25 but affects businesses worldwide. Businesses are now more accountable and must notify regulators of a major data breach within 72 hours of its discovery. The regulations also allow consumers to easily opt in and out of data collection (something done with cookies placed on a company's website). Cybersecurity industry experts here in the United States expect that similar regulations will be passed into law here within the next two years.