Business Tips for Operating with Windows 8.1

With less than one month to safely operate a Windows XP machine, many businesses are finalizing their plans to upgrade their workstations. While many will opt to upgrade to Windows 7, research shows that some businesses will jump straight to Windows 8.1. If you are in that group, here are some tips to make Windows 8.1 work for your business.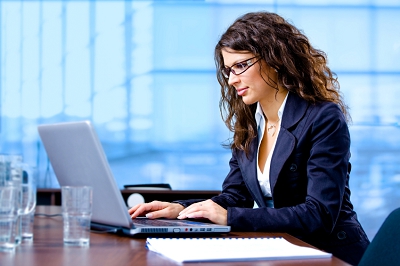 Boot to Desktop
You can now skip the tile interface known as Metro and boot your machine right to the familiar desktop


Power Command Menu
Click the Windows Key + X to access a number of essential administrative tools such as Command Prompt, Device Manager, Disk Management and more


Start Screen Layout
Windows 8.1 includes an enterprise feature that can allow all users to see the same start screen no matter which device they use


Improved Network Access with New Ribbon
Adding a new network location, mapping network drives and similar tasks are much easier now with the new ribbon


List Desktop Apps First
Windows can now list all custom, business specific desktop apps first followed by general Windows type apps


Work Folders
With the Work Folders feature, users can sync corporate data across Windows 8.1 and RT 8.1 devices. This option is ideal for sensitive data on the corporate network, as folders can be encrypted and published using SSL certificates. This feature requires the Work Folders service to be set up on a Windows Server 2012 R2 file server.


Near-Field Communication (NFC) Tap-to-Print
After the initial setup, NFC tap-to-print allows users to tap a Windows 8.1 device to an NFC enabled printer, connect to the printer, and print - without any special configuration. This is especially useful as more businesses have employees printing in the office from their personal devices.


Workplace Join
Using Workplace Join, users can access some corporate resources without officially joining the workplace domain. Workplace Join requires Windows Server 2012 R2 Active Directory Federation Services and a web server. Again, this is helpful as employees use personal devices in the office and need to gain some network access.
Whether you opt to upgrade straight to Windows 8.1 or Windows 7, eNet Systems is here to assist in any way we can. Feel free to contact us. Call 281-403-9561 to get started or email us right now.

Full article here.


>>SOFTWARE LIBRARY<<

Apple iOS 7.1 includes visual changes for phone feature
Among the most apparent features in iOS 7.1, is the new phone interface. Small circular green and red buttons replace the rectangular Call, Answer and Decline buttons. Users can also turn off the parallax effect in wallpaper and better control Siri functions. The weather and calendar apps also receive minor enhancements. Read more here.

>>ENET NEWS DESK<<



Now offered: Computer equipment leasing



So, in less than one month's time, you need to replace all your devices and computers still running Windows XP. If a large capital outlay is not in the budget, don't fear. eNet Systems now offers computer equipment leasing, so you can upgrade your entire business for no money down and affordable monthly payments. Call

281-403-9561 to discuss.

HHS reports increased security budget for OCR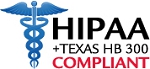 The Office for Civil Rights (OCR) which is tasked with the enforcement of the health information privacy and security initiatives of the HHS, will receive an additional $2 million in 2015, bringing its annual budget to $41 million. This leaves us with just one question: Is your practice compliant?
---

>>HOT NEW PRODUCTS<<

Choosing a tablet
If you are looking for a tablet but don't have time to research all the specs for each one — see the top 10 tablets side by side on one page. Browse through all the specs you need to know — price, weight, speed, storage, battery life and more. Learn more.


---
>>NEWS DESK<<

Mobile Word Congress update
Sony makes a splash with waterproof phone/tablet pair -

the Xperia Z2 and Xperia Z2 Tablet

. Read article.


---
>>SECURITY UPDATE <<

More on Apple's SSL security bug
Although the iOS 7.1 update fixes recent security issues, you might benefit from reading this article if you have a medical or dental practice

. If you have additional questions on HIPAA compliance, see our website or call us today.