Time Saving Tips for Microsoft Excel

In past issues of this newsletter, we've provided users with much appreciated tips and tricks for Microsoft Word, Outlook and Office in general. This month, we will feature some shortcuts and how-to's for Microsoft Excel.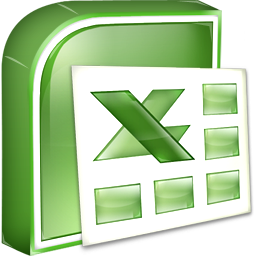 Display or hide all zero values on a worksheet
Click the File tab, click Options, and then click the Advanced category. Under Display options for this worksheet, select a worksheet, and then do one of the following: To display zero (0) values in cells, select the Show a zero in cells that have zero value check box. To display zero values as blank cells, clear the Show a zero in cells that have zero value check box.

Add numbers in Excel
Say you are working in Excel and need to add a few numbers together quickly. You don't even need to reach for the calculator on your desk or open up the calculator app on your PC or smart phone. Click in a cell and enter =2+2 and press enter. Your answer will show up in the cell. Of course, substitute the numbers used here for your own.

Reference cells to add numbers in Excel
To add two cells with existing numbers, click in another cell and press = then click the first cell to add and press + then click the second cell and hit enter. The answer will appear.

Use AutoSum to add large numbers of cells
To add adjacent rows or columns of cells, use the AutoSum function. Click the cell at the end of a column or row of numbers, click the Home tab, then click AutoSum. You can also use the keyboard shortcut ALT= for the same result. You can even click and drag to select all the columns and rows - plus an extra one at the bottom and right - then hit AutoSum and Excel will total all the columns and rows plus provide a grand total.
Copy formulas from cell to cell
To easily copy a formula to a large number of cells, click the bottom right corner of the cell with the formula until a cross appears, then drag down to highlight the cells to receive this formula. The new cells will have the formula in place and the calculations will appear.
Browse a staggering list of all functions you can create in Excel.

---

>>HOT NEW PRODUCTS <<

Samsung's Galaxy S6 and Galaxy S6 Edge
Samsung has racked up a record 20 million orders for its two new phones. Even though these orders are from retailers not end users, the news is promising for the company who just lost smart phone marketshare and the number one spot to Apple. The Galaxy S6 is powered by an octa-core Exynos processor with 3GB of RAM. This new model features a 5.1-inch Quad HD Super AMOLED display which curves slightly, a 16-megapixel rear-facing camera, and a 2,550mAh battery pack.


Apple Watch Release Date April 24
Preorders for the much anticipated Apple Watch began on April 10. Three models are being offered. Apple Watch Sport, made of customized aluminum alloy with high-performance plastic color bands, will retail at $349. The Apple Watch, with a steel case, starts at $549 and goes up to $1,049, depending on band type. Apple Watch Edition, which features an 18-karat gold case, starts at $10,000, with options ranging all the way to $17,000. The watch can communicate with your iPhone over Wi-Fi and Bluetooth. You can use your iPhone to download apps for the watch via Apple Watch Store. The battery was designed to last all day even with heavy use.


Business Users Might Want to Wait for Giant iPad
It's long been rumored that Apple has been working on a 12.9-inch iPad. There were hopes that the new model would be revealed at the Apple Watch event, but sources now estimate a fall release. Although iPad sales have slumped in recent quarters, Apple is hoping to reach a new untapped market with the larger iPad -- namely the business market. It makes good business sense to give on-the-go employees a thinner, lighter, cheaper iPad than a bulky, more expensive laptop. However, the iPad Air's 9.7-inch screen is too small for work. 12.9-inch screen would give business people about 60% more space to make effective documents and presentations. This move coincides with Apple's partnership with IBM to help get business software and security onto iPads.


>>SECURITY UPDATE <<

Outdated Encryption Keys Means Smart Phones Still Vulnerable
The New York Times has just reported that, "A government policy that forbade the export of products with strong encryption in the 1990s has years later left users of devices like Android and Apple phones vulnerable to hackers when they visit one-third of all websites, including whitehouse.gov and nsa.gov." Read full story.

>>ENET HEALTH NEWS DESK<<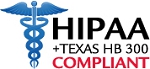 HIPAA Security Breaches Continue to Rise
From 2012 to 2014, the number of HIPAA security breaches jumped 138%. Sadly, many if not most of these breaches, could have been avoided through regular risk analysis and updating company policies. "By combining device scanning with an understanding of workflow, policies, and procedures, you get a more complete picture of what is actually happening in your environment," industry officials claim. "From there, you can implement a remediation plan that significantly lowers your risk of breach." Learn about eNet's solution.


---
>>ENET NEWS DESK<<



Affected by the Cryptowall Virus?

This bothersome virus is simply not going away as quickly as we would like it to. While it is possible to remove the virus from an infected machine, the only way to get your files back remains either paying the ransom or restoring from a backup. Therefore, eNet Systems recommends a two-prong approach to ensure future safety: one/protect and monitor machines and two/establish an effective backup strategy, preferably a cloud backup. Our 24/7 ProActive Monitoring & Management Services can do both.



---
>> NEWS DESK<<
Net neutrality wins, but for how long?
The FCC recently approved sweeping net neutrality regulations, but opponents are already plotting ways to overturn this decision. As reported on the NationalJournal, "the new rules bar Internet providers from blocking any online content, selectively slowing down traffic, or offering "fast lanes" for sites that pay more. Supporters of the regulations argue that they are critical for preventing Internet providers from acting as "gatekeepers" and restricting what people can access online. The opponents consider the rules an illegal power grab that will burden companies, ultimately making Internet service slower and more expensive for everyone." Read article.

>> SOFTWARE LIBRARY<<

Microsoft Ends Support for Windows Server 2003
If you or your business happen to be using Windows Server 2003, you've got just a few months to upgrade. When Microsoft ends support for this product in July 2015, it will become a prime target for hackers. Though this won't affect as many users as the sunsetting of Windows XP, the need to upgrade is still as crucial.