Ten Ways to Protect Yourself from Ransomware
Despite the number of times our newsletter and other high profile websites and social media outlets have highlighted the risks of ransomware, the number of these attacks is not slowing down. More than 4,000 ransomware attacks occur daily. While the largest target of these attacks is the healthcare field, businesses in every industry should take note and begin to employ rigorous protection methods.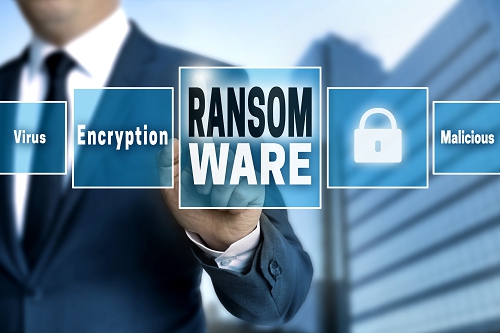 Can you say right now, with 100% degree of certainty, that your business network is safe from a ransomware attack? Probably not. There are actually new strains of ransomware being discovered as we speak. Visit our website to read the top ten ways you can avoid a ransomware attack.

eNet Healthcare News Desk
Healthcare Providers Still a Large Target for Ransomware Attacks
Despite the risk of high fines for failure to report healthcare security breaches to the Department of Health and Human Services' Office of Civil Rights (OCR), practices are still failing to do just that. For example, Presence Health was just fined $475,000 by the OCR for not reporting its breach within the 60 day window required. A recent survey by Healthcare IT News and HIMSS Analytics Quick HIT found that more than half of hospitals were hit with ransomware from April 2015 to April 2016 - and a large portion of those might not even be aware. So what is the take home message here: 1/if you know you've had a security breach, report it within 60 days and 2/if you are unsure of the security of your network, call eNet Systems today at 281-403-9561 or visit our healthcare page.
News Desk
IBM Watson Now Helps Companies with Mobile Device Management
IBM's Watson has come along way from its Jeopardy days. Now, IBM Watson is not a stand-alone concept, but more of an artificial intelligence (AI) and machine learning (ML) capability added to different applications. Its newest application is MDM or Mobile Device Management. As reported in PCmag, the core idea is that IBM Watson now helps IT personnel manage all of the business-connected devices and endpoints within an organization, along with segmenting and protecting all of the apps and data on those devices and endpoints. Your business may not warrant help from IBM Watson, but if you are spending too much time with your business connected mobile devices, give eNet Systems a call today.
Hot New Products
Galaxy S8 - On Its Way ... along with Bixby
The next Galaxy flagship phone will come equipped with Samsung's new digital voice assistant, called Bixby. Bixby is entering an already crowded field of digital assistants with Apple's Siri, Amazon's Alexa, Google Assistant and Microsoft's Cortana. Every tech powerhouse, however, realizes that AI is changing the way we interact with our technology and relationship building now may lead to increased purchases later.


Security Headlines
New Ransomware - Star Trek-Themed "Kirk"
If you want your business to 'live long and prosper,' you had better be on the look out for the newest ransomware strain named Kirk. This new type of ransomware targets 625 different file types and demands payment in Monero, a somewhat new virtual currency. Researchers are still learning how it is being spread, but they have seen it masquerading as the network stress tool called Low Orbital Ion Cannon.