The Latest Cyber Security Threat that You Probably Never Heard Of — Is Your Computer Safe?
To help you understand this new security risk, we must first share a bit of background. Remember years ago, when we started reporting the rise of ransomware? The hackers who spread this vicious malware always demanded payment in a digital currency called Bitcoin. Created in 2009, the use of Bitcoin has skyrocketed because of its lower transaction fees than traditional online payment mechanisms. However, the fact that Bitcoin is operated by a decentralized authority, unlike the traditional government-issued currencies that we have all used for years, is leading to some serious security issues.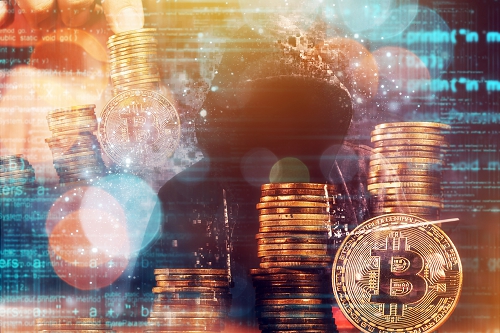 Actually, there is no such thing as a physical bitcoin. Instead, balances are stored on a public ledger in the cloud along with all Bitcoin transactions ... and that takes a massive amount of computing power. There are individuals and companies, also known as 'miners,' who use their computing power to release new bitcoins into circulation. These miners are basically using their computers to solve a computationally difficult puzzle and when they succeed, their reward is a few bitcoins.

This is where the problem arises. These individuals and companies (some legitimate but many are hackers) are greedy and want more and more bitcoin, but their computers can only work so fast. So ... they found a way to use other people's computers as well as their own.


>>> Click here to find out if your computer is being used by a cryptocurrency miner.


eNet Healthcare News Desk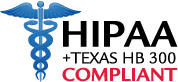 The Top Five IT Threats Faced by Healthcare Practitioners - #2
We are moving on with our Top Five Threats list and #2 is the risk from embedded devices. It's not just tablets and mobile devices that can weaken your network. These days, more and more peripheral devices, such as medication scanners, patient-monitoring systems, imaging devices and printers, come standard with network or WiFi connectivity. This makes their setup and integration easy, but opens the door for security risks. You must implement a technology solution that protects the integrity of the critical (and often private) data these devices handle and closes any gaps they create in your network. Work with your IT professional or eNet Systems to achieve this. Call us today at 281-403-9561 to set this up or visit our healthcare page.
eNet News Desk
eNet Named as Pioneer 250 in 2018 Managed Service Provider (MSP) 500 List
We are pleased and excited to announce that CRN®, a brand of The Channel Company, has named eNet Systems, Inc. to the 2018 Managed Service Provider (MSP) 500 list in the Pioneer 250 category. This annual list recognizes North American solution providers with cutting-edge approaches to delivering managed services. Their offerings help companies navigate the complex and ever-changing landscape of IT, improve operational efficiencies, and maximize their return on IT investments. Ready to take advantage of our expertise? Call us today at 281-403-9561.
News Desk
Thieves in Iceland Steal 600 Powerful Bitcoin-mining Computers
According to The Associated Press, thieves in Iceland have stolen 600 powerful servers specifically designed to mine Bitcoin, plus 600 graphics cards, 100 processors, 100 power supplies, 100 motherboards and 100 sets of computer memory. The AP also reports that police are monitoring energy consumption across the county and looking for a strain on the grid, as that could lead them to the location of the stolen computers. (Please also see our feature this month on how hackers could be using your computer to mine for Bitcoin.)
Hot New Products
What are the Best Chromebooks of 2018?
Are you looking for a new Chromebook, but have no idea what the best models are this year? With a price range of $289 to $899 and above, there are myriad options from which to choose. Check out this great resource page to help with your decision-making process.
Security Update
Equifax Raises Total Affected by Security Breach ... Again
For the second time since the months-long disastrous security breach in which nearly half the country's population was affected, Equifax raised the total number of people involved. The company has found an additional 2.4 million Americans whose names and partial driver's license information were stolen. Equifax states they weren't reported initially because their Social Security Numbers were not compromised.