Spring into a New Operating System
Are you prepared to migrate from Windows XP?
Beginning next Spring - April 8, 2014, Microsoft will no longer support Windows XP and Office 2003. As a part of its 10-year minimum product rotation, these software staples will no longer benefit from regular bug fixes or security updates, leaving those still using the programs (after next year) at risk of malware and viruses. Are you prepared for this transition?

Think of this as an opportunity to 'spring clean' your company's computer network and replace outdated, inefficient programs with new, fully supported ones.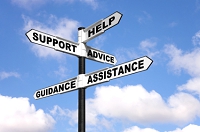 eNet Systems can help make the migration to a newer operating system or version of Office as smooth and secure as possible. A more current operating system such as Windows 7 Professional is recommended to stay current with updates, not only with direct support from Microsoft, but from other companies as well. Mozilla's FireFox, for example, will no longer provide security or stability updates for their versions running on Windows XP Service Pack 1.

In addition to keeping your software up-to-date, also remember the importance of keeping your data secure. eNet System's Security Check Up helps identify security risks to your critical data. This service evaluates your system's vulnerability to attacks and data loss via hacking, malware and viruses. So while you are 'spring cleaning' your outdated software, eNet Systems can also help you increase your network's defense with an inspection of your anti-virus programs, firewall, file shares, user passwords, and other potential security threats.

Whether you'd like to migrate away from Windows XP or get a Security Check Up, eNet Systems is here to help. Simply give us a call at 281-403-9561 or email us for a service request.

Sources: WebMonkey, Microsoft, Mozilla