What is GDPR and What Does it Mean for Your Company?
The General Data Protection Regulation (GDPR) is a regulation in the European Union (EU) law on data protection and privacy for all individuals within the EU. It is meant to standardize data protection practices across all of Europe. If you have a company here in the United States, but you do business with citizens of the EU via your website, you too must comply with these new regulations that go into effect on May 25, 2018.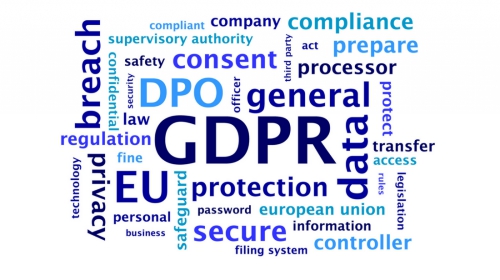 >>> Click here to learn more about getting ready to comply with GDPR even if you are not in the EU.


eNet Healthcare News Desk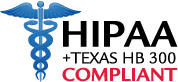 No One is Immune from HIPAA Regulations
HIPAA regulations are here to stay and no one is immune from them. In a startling report it has been found that the Defense Health Agency of the Department of Defense has massive security flaws in their Army and Navy EHR systems. They have failed to consistently implement technical, physical and administrative protocols for the safe and secure handling of patient data and may have violated HIPAA regulations in the process. Can you vouch for the safety and security of your organization's patient data? If not, call us today at 281-403-9561 to learn more or visit our healthcare page.
eNet News Desk
Do you use Global Shop, Visual Shop, E2 Shoptech, or another ERP system?
Are you in the manufacturing business? Perhaps you know a colleague or a vendor / supplier who is. We wanted to let you know that we serve a large number of manufacturing companies. In fact, eNet Systems specializes in offering a comprehensive technology solution tailored to the unique needs faced by today's manufacturers. We even offer free loaner equipment when needed. Call us today at 281-403-9561 to get started or visit our Manufacturing IT Support webpage to learn more.
News Desk
Comcast's Xfinity Website Leaked Wi-Fi Passwords
The Comcast website that consumers use to activate their Xfinity routers suffered a security flaw that exposed their personal information. As reported by ZDNet, the webpage used for setting up home Wi-Fi and cable services actually displayed the home address where the router was located and the Wi-Fi password. Officials at Comcast learned about the problem and fixed it shortly after the report. An internal investigation is also ongoing.


Hot New Products
Here's Another New Smartphone, but This One's Affordable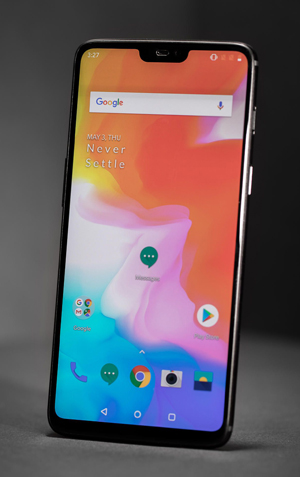 Are you looking for a new smartphone, but not eager to shell out $1,000 on your purchase? Meet the OnePlus 6, released this week by China's BKK Electronics. While this model and its manufacturer do not have instant name recognition, early reviews are positive the company is gaining traction. The OnePlus 6 has a notch style, 6.3 inch screen, runs Android P Beta and starts at only $529.
Security Update
Adobe Releases a Second Round of High Priority Patches
A week after releasing a number of updates, Adobe has released even more patches for 24 critical vulnerabilities which are both serious and widespread. These patches impact versions of Adobe's Acrobat DC, Acrobat Reader DC, and Photoshop CC (all on both Windows and MacOS). The most serious of these vulnerabilities can allow an attacker to execute arbitrary code on a victim's system, according to Allan Liska, a threat intelligence analyst. The flaw lets hackers embed malicious JavaScript into a PDF file that manipulates memory on the victim's computer to execute a code. Please download these patches and update your computers or sign up for eNet Systems Managed IT Services and updates like this (and more) will always be done automatically before you even read about them here.