Staying Safe During the Holiday Spear Phishing Season

By now, we are all hopefully aware of the unsavory practice of phishing - which is the attempt to acquire sensitive information such as usernames, passwords, and credit card details (and even money) by pretending to be a legitimate entity.

Well now, there is an even more suspicious practice known as spear phishing. This new trend is dangerous because, according to the fbi.gov website - "instead of casting out thousands of e-mails randomly hoping a few victims will bite, spear phishers target select groups of people with something in common - they work at the same company, bank at the same financial institution, attend the same college, order merchandise from the same website, etc. The e-mails are ostensibly sent from organizations or individuals the potential victims would normally get e-mails from, making them even more deceptive. Then, they send e-mails that look like the real thing to targeted victims, offering all sorts of urgent and legitimate-sounding explanations as to why they need your personal data. Finally, the victims are asked to click on a link inside the e-mail that takes them to a phony but realistic-looking website, where they are asked to provide passwords, account numbers, user IDs, access codes, PINs, etc." (See below for tips to stay safe.)

---
Happy Thanksgiving to you and your family from everyone here at eNet Systems.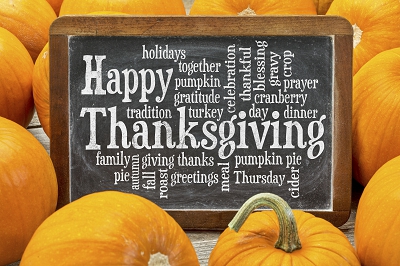 Visit our website - "Section #1 - Use these tips to stay safe this holiday season" - to read four tips to avoid spear phishing.
---

>> HOT NEW PRODUCTS<<

Samsung Galaxy Note 5
This phablet may have an eye-catching design, high-end hardware and a great camera for outdoor photos, but its high price to new features ratio might leave some looking to the competition. Granted, the stylus is wonderful and the battery life is long, but with no external storage and a nonremovable battery, Samsung has actually removed some features that were in previous models. If you absolutely need to write on your phone/phablet, the Note 5 is for you - if not, you might want to check out more modestly priced options like the Motorola's Moto X Pure.


>> SECURITY UPDATE<<

Eight Reasons to Keep your Flash up to Date
So far in 2015, eight of the top 10 vulnerabilities used by exploit kits have targeted Flash. Internet Explorer and Silverlight are popular targets too, but cybercriminals seem to love Adobe Flash Player. An exploit kit is a type of malicious software used to exploit security holes found in applications in order to spread malware. The most popular exploit kit right now is Angler, which has been around since 2013, and is associated with malware like Cryptolocker.


>>SOFTWARE LIBRARY <<

What's New in Marshmallow?
Marshmallow - Android 6.0 - has a number of useful new features. The first one you might notice is the apps menu. Instead of scrolling horizontally through a number of apps screens or pages, you now scroll vertically. To aid in accessing apps quickly, Marshmallow now features a search bar near the top of the screen. Google has also added a memory manager to decrease performance problems in phones with small amounts of RAM. The clock has been redesigned as well. Read full list of updates.

So ... do you think you can name all the former names of the Android operating system? You might remember the recent Lollipop and Jelly Bean, but what about the earlier ones? Test your memory at "Section #3 - Android OS Names" now.