How's Your Email Etiquette?

In previous emails, we've given you tips, tricks and shortcuts for navigating throughout Outlook more efficiently and sending out your emails faster. This month, we're going to address the content of those emails. What's the message you are sending out, and is it a proper one? Here are some handy suggestions to keep in mind before you hit the Send button.
Keep it public - if you cringe at the prospect of your email being forwarded to all employees or the company president, it's probably not a good idea to send it.
Introduce yourself briefly - don't assume that everyone at that networking meeting will remember you after one 30-second elevator pitch. Give them some frame of reference in your first follow-up email.
Sleep on it - don't email in the heat of the moment. Remember your anger over any situation will likely fade in hours, but your email will last forever.
Cool it with the exclamation points - use more than one and you run the risk of appearing less than professional.
Avoid sharing confidential information - if your email containing sensitive personal or business information gets in the wrong hands, the consequences can be embarrassing or even legal in nature.
Be timely in your response - unless you are working on some type of emergency response, you can generally take between 24-48 hours to respond to an email unless your business has different standards.
Don't email the way your children text - LOL, OMG, CUL8R and similar abbreviations have no place in your business emails.
Be clear with your subject line - with the hundreds of emails we all get on a daily basis, it helps to be clear and concise with your subject line - and spell check it too.
Don't get flagged for spam - don't use all caps, exclamation points, URLs or sales type words in your subject or your email may never reach its recipient.
Make your subject and content match - don't just pull up the last email you received from a contact with an old subject line, type a new message and hit send; it will cause confusion.
Part One
This collection of tips on email etiquette came from Inc.com.

The idea for this feature story came from one of our clients, Chuck Osterhaus from ThermoTemp, Inc. Thanks Chuck, and keep those great ideas coming.
---

>>SOFTWARE LIBRARY<<

iOS 7.0 - It Makes Your Old iPhone Seem New Again
You will notice many of the changes for this radical update immediately; the more elegant, flat design, the use of circles, the white background and even the sliding animation when apps open and close. Beyond the looks, however, there are many important changes that affect how you use your phone.
Swipe down for search - now you can open search from any screen, not just the home screen. Don't swipe down from the very top of the screen; that will bring up the notification center.
Swipe up for control center - finally you have one click (or swipe) access to the things you use the most: airplane mode, wireless, bluetooth, do not disturb, lock, brightness, iPod controls, flashlight, timer, calculator and camera.
Close open apps faster - need some more computing power? Double click the home button to access the multitasking view and simply swipe up on the open apps you wish to close (perhaps all the games your toddler played the night before?).
Navigate in Safari with ease - open more than 8 windows and move between them (or close them) much easier.
Say goodbye to Games1 and Games2 - folders can now hold a nearly unlimited number of apps.
Make Siri a male - (if you like) and then choose from a number of different accents.
Control data usage by app - want Pandora to stream only when on WiFi - now you can make it so.
Hang a picture - don't have time to run to the garage for your level? No problem, the iPhone has one - find it on the second screen of the compass tool.
Get creative with the camera - take square Instagram like shots or apply color filters.
Go ahead and snooze - if you use your iPhone as an alarm clock, the snooze alert now tells you how many minutes you have left to snooze. Note: this feature only works if your eyes are actually open!
The iOS 7.0 upgrade also features AirDrop, a peer-to-peer sharing service for users of iPhone 5 and above. Oh, and did we mention iTunes Radio? If you're like us, you will keep finding subtle changes in the weeks and months to come. What's your favorite upgrade? Let us know.


---
Follow Us on Twitter

Can't wait until next month for more IT news from eNet? We understand completely. To get your daily dose of IT news, follow us on Twitter.
>>FEATURED ENET SERVICE<<
eNet rolls out new ProActive Monitoring program
Sometimes computer problems show signs immediately and sometimes they don't. Often trouble could be brewing 'under the hood' of your computer without you even knowing it - until one morning your computer stalls in the fast lane and leaves you stranded for the day causing a mile-long backlog of work. Don't let this happen to you. Sign up for eNet's new ProActive Monitoring by calling 281-403-9561 or visit our website for more information.
---
>>ENET NEWS DESK<<
eNet is now HIPAA and TX HB 300 Business Certified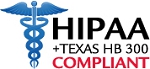 With the HIPAA Omnibus Rule in effect - and compliance mandatory - eNet is busy helping our many healthcare clients with risk assessments and required upgrades. Don't wait too long to act; fines and penalties from the government could be possible. Visit website now.
---
>>NEWS DESK<<

Didn't I just change that ink cartridge?
We've all been here before - our inkjet printer tells us to replace the cartridge. We call its bluff and keep printing only to wonder why we got that message in the first place. Or perhaps our printer calls our bluff and simply refuses to print even though we know there is ink left. The folks at the PC World Test Center evaluated printers from four major manufacturers and found that three of these four reported ink cartridges as being empty when they had up to 40% ink remaining. Get all the details here.


---
>>SECURITY WATCH<<

LinkedIn fighting claims that it accessed users' email accounts
A recent class-action suit alleges that the popular business networking site gained access to the email accounts that users provided during the registration process. The lawsuit contends that when users entered an email address to see if their contacts were members of the site, LinkedIn (without even a password) gained access to, downloaded, and even contacted the email addressees in that account. LinkedIn has denied these allegations. Read more.