Part 2 in Our Look into Windows 10

Some people feel that the Windows 8 user interface focused too much on tablet users, and so traditional PC and laptop users felt left behind with the new OS. Windows 10 does a better job in unifying the user experience across platforms.



Virtual Desktops - while the concept isn't new, it is new to have this functionality built right into Windows. And while so many people these days have at least two monitors, it's easier to set up than ever before.
Organizing Windows - it's also quite easy to organize your windows side-by-side. Simply drag a window to the edge, and it will snap in place. Click on a preview of another app, and it will snap in to fill the second half of your space.
Universal Apps - thankfully now all apps work in desktop and tablet mode, eliminating the Windows 8 problem where there were two versions of some apps installed.
File Explorer now lets you choose between showing your most recent files by default or going back to the classic way of showing 'My Computer.'
Power users will appreciate that standard copy-and-paste keyboard shortcuts will work with Command Prompt as well as Ctrl/Shift-based character selection.
Now Let's Talk Security ...
There has been a bit of buzz about Windows Hello, which supports face and fingerprint recognition. However, there are two additional security features in Windows 10 that every business owner needs to understand.

Find out why Windows 10 may be the most secure Windows yet - and if it is the right choice for your business.


---

>> HOT NEW PRODUCTS<<

Surface Pro 4
Even though you still have to purchase the keyboard separately, the Surface Pro 4 is quite possibly the best in its class. This new model features a larger screen with higher resolution yet a slightly slimmer body than the Pro 3. Beyond some pen and keyboard cover improvements, this is one of the first mobile systems that includes Intel's latest processors for solid performance.

Surface Book
Even though the Surface Pro 4 is really the tablet that can replace your laptop, perhaps you want even more power. Try the new Surface Book. The 13.5-inch screen has a higher resolution than the MacBook Pro. CNN also reports that it's lighter, faster and has a better graphics processor too. It features a unique hinge that rolls out when you lift up the screen, and like the Pro line, it can detach from the keyboard to be quite a powerful tablet.

>>SECURITY UPDATE <<

EyeBuyDirect's Website Compromised
It has been reported that unauthorized access into EyeBuyDirect's website has resulted in user's personal information being compromised. The information includes names, mailing addresses, shipping addresses, phone numbers, email addresses, credit card numbers and CVV codes. The breach occurred earlier this year but those affected were not notified until months later.


>>SOFTWARE LIBRARY <<

Apple Releases WatchOS 2.0.1 Update
Apple has released a new software update for the Apple Watch. The 2.0.1 update can be downloaded via the dedicated Apple Watch app on the iPhone. In addition to new emoji characters, the update offers performance improvements and bug fixes, including an issue that caused software updates to stall, issues that affected battery performance and problems preventing an iPhone from syncing iOS calendar events to the watch.



>>ENET HEALTH NEWS DESK<<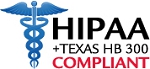 North Carolina HHS Department Exposes PHI via Email
An employee at the North Carolina Department of Health and Human Services sent an unencrypted email in August that exposed the confidential health information of more than 1,600 Medicaid patients. While there is no indication that email was intercepted, it still may have compromised patients' sensitive information. Do you have stringent email policies in place to guard against this? If not, we can help.


---
>>ENET NEWS DESK<<



Do You Have Big Plans for Next Year?

If you are in business, we're sure you do. That's what this time of year is all about ... planning to make the next year even better. The question is ... can your current IT infrastructure get you there? If you have any doubt, set up a consult with eNet Systems. Tell us your goals and plans, and we'll evaluate your IT setup and make recommendations. Email us today and get your IT ready for 2016.


---
>> NEWS DESK<<



Seeing Red?

On October 28, YouTube launched YouTube Red, a $9.99 per month ad-free subscription service that features Google Play Music on demand. iOS users however may see red as they will be charged $12.99 per month (which is said to cover Apple's in-app purchase tax).