How to Protect Your Business from CyberAttacks
October is National Cyber Security Awareness Month. This annual campaign, run by the Department of Homeland Security (DHS), aims to raise awareness about the importance of cybersecurity. Many small businesses do not believe they are targets for cyberattacks since they are small in size and might not have a lot to steal. However, according to the DHS, small businesses do have valuable information that cyber criminals seek, such as employee and customer records, bank account information and access to financial software. In some ways, the DHS continues, small businesses are actually at a higher risk of cyberattacks because they likely spend less time and money on network security. Does this statement apply to your business?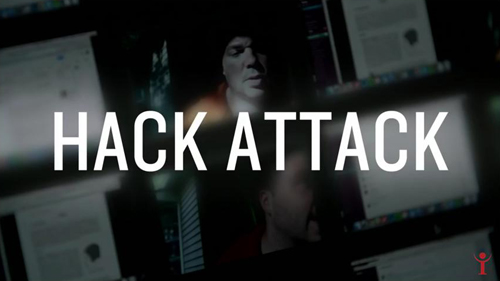 There are many easy ways you and your employees can protect your business network and data. Click here to read them all.

Click here to watch a video showing how quickly and easily cyber criminals can capture your entire digital identity.


eNet Healthcare News Desk
What Would You Do if you Suddenly Lost Access to Medical Images and Patient Records?
What if you suddenly lost access to your medical images, details of patient visits and related files? How would you be able to practice medicine and administer your patients' needs? That is exactly what happened to the Arkansas Oral Facial Surgery Center. They suffered a ransomware attack, lost access to important records and discovered that files containing 128,000 patient names, Social Security numbers, addresses, dates of birth, insurance information, diagnoses, treatments and other medical data were exposed. What if we told you that most ransomware attacks could be prevented? Call us today at 281-403-9561 to find out how or visit our healthcare page.
eNet News Desk
It's That Time Again! Upgrade Your Network Before the Year's End.
Small businesses are encouraged to take advantage of Section 179 of the 2017 tax code which can provide significant tax relief for hardware and/or software that is purchased and in place by midnight December 31, 2017. Just like last year, small businesses can claim up to $510,000 in qualifying expenses to decrease their tax burden and put more money back into their business. Use Form 4562 to claim your deduction and be sure to consult your tax professional regarding qualifying expenses. It may also be possible to lease your new computer equipment and still qualify for this tax benefit.
News Desk
All Good Things Must End
In a sign of the changing times, AOL has announced that AOL Instant Messenger (AIM) will shut down permanently on December 15, 2017. With the increased use of mobile phones, social networking sites like Facebook and apps like WhatsApp, AIM has been left in the dust. Yahoo Messenger ended its service last year, and Microsoft discontinued MSN Messenger in 2014.
Microsoft is also phasing out its Windows phones. As reported on PCWorld, "Windows phone hardware may be on the way out, but Microsoft's mobile ambitions aren't obsolete. They've just shifted to software." During Satya Nadella's reign as Microsoft CEO, the company moved from focusing on hardware to bringing the company's key software to every available platform. Today, Office, OneNote, Outlook, and even Xbox can be found on both iOS and Android products.
Hot New Products
How to Choose the Right Samsung Galaxy Phone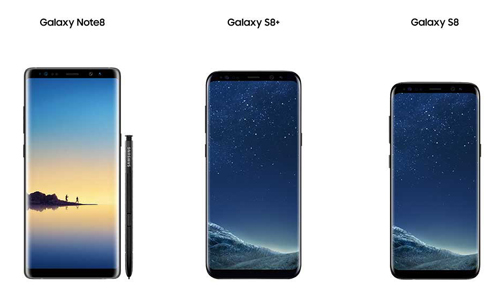 As with Apple, Samsung now has a number of new Galaxy phones ready for purchase. Which one is right for you ... the Galaxy Note 8, the 8+ or the 8? Get all the facts here with this side-by-side comparison of the three models.