An In Depth Look into Windows 10

Microsoft is betting a lot on the new Windows 10. The company is positioning its new operating system to be the platform not just for PCs and laptops, but for tablets, smart phones, the IoT (Internet of Things) and more. In this article, we will highlight many of the key features of the new OS and who can upgrade.

Can I upgrade? Users of Windows 7, Windows 8.1 or a Windows Phone 8.1 are able to upgrade free for the first year of the release. Users of Windows XP and Vista will need to do a clean install. Check system requirements here first.





What are they key changes? Windows 10 actually borrows quite a lot from Windows 7 in addition to Windows 8.1. The answer to perhaps the number one question people ask is ... Yes, the Start Menu is back ... and it's better than ever. There's so much more. Read some of the top features of Windows 10 now.

Part one of two.
---

>>SECURITY UPDATE <<

Nearly Half of all Data Loss Comes from Internal Employees
While the headlines are filled with security breaches being organized by groups outside the U.S., it's important for business owners to realize that nearly half of all data loss comes from not only within the U.S., but within their company itself. At times, a disgruntled employee or ex-employee is the culprit; other times, loose security settings are to blame. Studies have shown that the target of data breaches initiated by employees focus on employee information and/or intellectual property rather than customer data.


>>SOFTWARE LIBRARY <<

Apple Releases iOS 9
While iOS 9 might not be the breakthrough, must have release, it is still worth the download. iPad Air 2 and beyond users will enjoy new multi-tasking power like Split View (showing two apps side by side), enhanced battery life and low power mode. iPhone 4S and beyond users will appreciate a smarter Siri, Maps with public transit routes, better Notes, a News app, and easier capitalization.

>>NEWS DESK <<

Facebook Now Uses Even More of Your Data
We all know that Facebook is one big data collection machine. It has just been released that Facebook will begin tailoring users ads based on 'likes' on its own site and other similar websites. You can opt out of these ads, but you can't stop Facebook from collecting your data.

300 Infected Apps Removed from App Store
These apps were infected with a malware called XcodeGhost because developers unknowingly used a counterfeit  version of Xcode (developer software used to make apps) from a Chinese server. Many of the infected apps were downloaded in China, but some were downloaded by U.S. users. See list of apps.

Google Glass Gets New Name and New Talent
Google Glass is now called Project Aura. The team has been hiring engineers, software developers and project managers from Lab126, Amazon.com's hardware-focused research division. These employees were laid off as a result of the company's failed Fire smartphone.

>>HOW TO <<

New Chrome Extension Lets You Share Netflix Stream
So it's Friday night after a long work week and all you want to do is watch something with your favorite movie lover. The only problem is that person is halfway across the country. Now, it's no problem at all with Showgoers. This new Chrome extension lets you share a stream of the same movie with another Netflix account holder. Throw in a Skype call and it's almost like you are in the same room.


>>ENET HEALTH NEWS DESK<<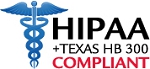 Another Major Healthcare Security Breach
The latest victim in an ongoing slew of network attacks is the UCLA Health System where some 4.5 million patient records have been compromised. Surprisingly, there was no encryption on these records. Names, dates of birth, Social Security numbers, Medicare and health plan identification numbers and more were compromised. "These breaches will keep happening because the healthcare industry has built so many systems with thousands of weak links," claims Dr. Deborah Peel, founder of Patient Privacy Rights in Austin, Texas. What are the weak links in your network? We can help you find out - and close them.


---
>>ENET NEWS DESK<<



Looking for a More Proactive Approach to IT?

If you are getting tired of having to place a call to your current IT provider every time something goes wrong with your computer network, we've got a better solution for you. eNet Systems now offers monthly maintenance packages so we can monitor your network and potentially fix issues before they cause any downtime. We've got a package to fit every business type and size. Email us today to learn more.



---



>> HOT NEW PRODUCTS<<



Take your Business Meetings to the Next Level
When was the last time you walked out of a meeting thinking, "Wow, we accomplished even more than I imagined." Well, you could have that feeling after every meeting with the help of the new Microsoft Surface Hub. It's a team collaboration device that can promote engaging meetings, creative brainstorming, multi site input, and project accountability. Shipping begins January 2016 so talk with eNet today about this innovative tool.