The Easiest Path to Ransomware Protection. eNet Systems Has It.
In recent newsletters, we've highlighted the ever-growing need to safeguard your computers, servers and all devices from ransomware. We've detailed some ways you can protect your network and prevent an infection. We've also mentioned that far off at the University of Florida, some researchers were developing software that could someday be used to lessen the impact of a ransomware attack. Well today, we've got even better news for you, and it comes from right here in Houston ... right here at eNet Systems.
The programmers and subject matter experts at eNet Systems, Inc. are now testing an Anti-Ransomware software that can work behind the scenes on your computer to detect — and if necessary mitigate the damage caused by ransomware. This new, more complete level of protection combines a software tool from the public domain with our own software scripts and monitoring services. As such, it is currently being tested with — and available only to — our Managed IT Services customers who already receive 24/7 monitoring of computer systems, processes and files. If changes begin to occur that correspond with how ransomware works, immediate steps are taken to minimize the damage normally caused by such an attack. Our team is notified so we can alert you promptly and begin taking the steps necessary to localize the infection, clean your systems and minimize or eliminate any employee downtime.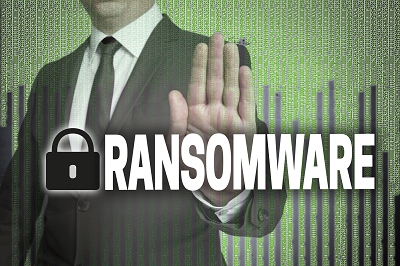 This important software tool is being offered as a free value-added benefit for all Managed IT Services customers. Want to know more? Here are some next steps you can take:

** Learn more about our Managed IT Services plans
** Compare our three Managed IT Services plans
** Sign up online right now or call 281-403-9561
eNet News Desk
Free Employee Internet Security Class
If the option of receiving free Anti-Ransomware software isn't enough, we've got another special benefit that comes with our Managed IT Services. Customers on any one of our three plans will receive a free employee Internet Security class. Your employees will learn a number of important tips and best practices concerning business-oriented network security. Learn more about the Managed IT Services.
eNet Healthcare News Desk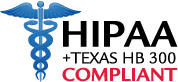 Health and Human Services Secretary Sylvia M. Burwell has just announced that more than 1,300 health centers throughout the country will be given $87 million for information technology enhancements. "These awards will allow health centers to deliver higher quality of care to patients and spend health care dollars in a smarter way," said Jim Macrae, Health Resources and Services Administration Acting Administrator, in a statement. Even if you are not one of these practices, eNet Systems can still help you with your technology related enhancements.
News Desk
Samsung Recalls Galaxy Note 7
After just a few weeks of sales and more than 35 reported battery issues, Samsung has stopped sales of its Galaxy Note 7 and issued a recall of all 2.5 million phones sold thus far. Reports have indicated that some phones have exploded because of overheated batteries. A Samsung spokesperson has announced that "it is a very rare manufacturing error," that pushed negative and positive poles of the battery cells together, causing the unit to heat up excessively. The U.S. government has advised individuals to not use or charge their devices, and the FAA has also warned travelers not to use their devices on an airplane. Though all users are encouraged to participate in the recall, Samsung is reported to be working on a software release that will limit the battery's power to 60% for those people who refuse to return their faulty phone.
Hot New Products
iPhone 7 and 7 Plus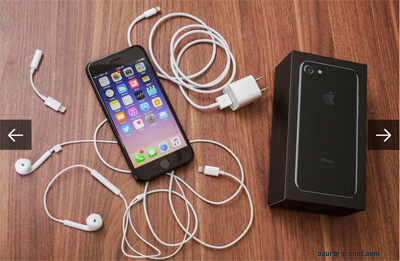 By now, most of us have heard the big news about the iPhone 7 — the headphone jack is gone. Despite this fact, and the fact that there are no earth shattering design changes to this new model, there are still enough useful upgrades to warrant a purchase. The iPhone 7 is now fully water resistant and that is without an OtterBox or similar protective case. The camera also takes better photos especially in low light. Battery power and length have been improved and the processor is faster. The larger iPhone 7 Plus now features dual rear cameras which can in effect offer a 2x optical zoom.
Security Headlines
Malware Being Spread on Third-Party App Store
According to Trend Micro and reported by SecurityWeek, an app store called Haima, has been repackaging legitimate applications such as Minecraft, Instagram, Facebook, and Pokemon GO with extra modules from various ad networks, including Inmobi, Adsailer, Mobvista, Baidu and DianRu. These repackaged apps, once downloaded, can not only show display ads, but also consume victims' mobile data traffic and expose their personal information.
How To:
Repurpose an Old Smart Phone or Tablet
It's not uncommon for businesses and their family members to have a number of devices in the office or the home. When we upgrade to the latest device, we often ponder what to do with the unit we are replacing - especially when it still works just fine. Here are some options for you to consider.
* Dedicated ereader
* Digital radio
* Security camera
* Basic word processor
* Music jukebox
* Voice call handset
* Scanner
* Weather forecaster
* Alarm clock
* Remote control
* Digital photo frame
* Digital cookbook

Get more info here.