The Three Most Important Pros and Cons of Cloud Computing
With the constant news of large — and small — companies suffering cyberattacks, we understand that healthcare practices, manufacturing companies and other small businesses might be wary of 'moving to the cloud.' Sure, doing business in the cloud can yield big payoffs in terms of cost savings, increased reliability and efficiency, greater flexibility, collaboration for your workforce and more. Yet, there are other aspects to consider. How to use cloud technology in your network merits serious consideration.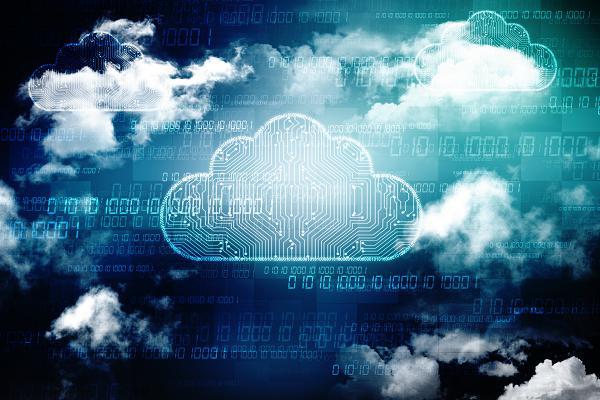 So, just what is "the cloud?" It's about your ability to work from any Internet connected device and access your information from a server which is located in a secured, monitored, and managed network inside a data center that has high powered servers, backup power generators and multiple hi-speed Internet connections. Instead of purchasing that expensive equipment and setting it up in your server room (and having to maintain and fix when it breaks), you access your cloud server remotely. When you work in the cloud, you don't need to worry about buying a new server every five years because it gets too slow. In the cloud, your technology is always being updated. Instead of spending thousands of dollars for a whole new local infrastructure, you pay only for what you use in the cloud. When your data and apps are in the cloud, they can be easily accessed anytime, anywhere, and from any device. This increases your flexibility and efficiency and reduces your need to buy and manage your own backup software and hardware. Yet, as with any major decision, it's critical to consider the pros and cons of putting your company's data in the cloud.
>>> Click here to learn the three most important pros and cons of cloud computing.


eNet Healthcare News Desk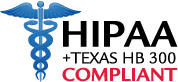 UnityPoint Health Suffers Massive Breach of 1.4 Million Patient Records in Phishing Attack
As if it's not bad enough to suffer the largest healthcare breach in the country this year, this is also the second breach of the year for UnityPoint Health. Earlier in April a phishing attack resulted in 16,000 patient records being compromised. Since the breaches, officials say that "UnityPoint reset the passwords on the compromised accounts, conducted mandatory phishing education for employees, added security tools to identify suspicious emails and implemented multi-factor authentication." That's good, but why not perform all these steps BEFORE an attack! We can help you do this and more. Call us today at 281-403-9561 to schedule a consult or visit our healthcare page.
eNet News Desk
Is Your Business in the Cloud Yet?
With the record number of tropical depressions, tropical storms and hurricanes active in both the Atlantic and Pacific oceans right now (not to mention the record number of cyberattacks on small and medium companies), business owners have to be thinking of protecting their mission critical data, software and hardware from natural disasters (as well as other threats). One way to do this is by moving your data and even your business applications to the cloud. Get started now by calling us today at 281-403-9561 or visit our Cloud Computing web page to learn more.
News Desk
Why Do Mobile Carriers Use Cows, Colts and Goats to Help Prepare for the Aftermath of a Storm?
The answer is simple. To them, cows are really COWS, which stands for Cells on Wheels. COLTS are Cells on Light Trucks and GOATS are Generators on a Trailer. Before Hurricane Florence even came ashore, AT&T, T-Mobile, Sprint and Verizon were all busy deploying loads of their mobile technology to affected areas to be able to readily assist after the storm had passed.
Hot New Products
It's September, and You Know What That Means for Apple.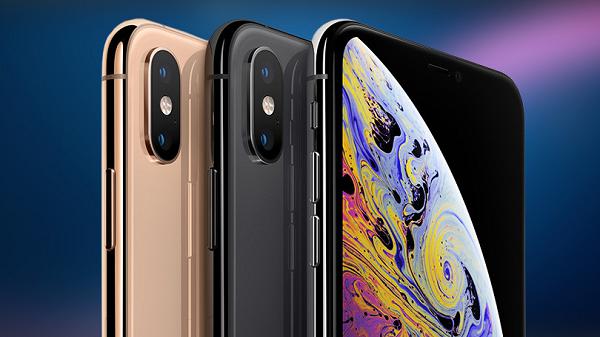 Meet Apple's newest iPhones: the iPhone XS, iPhone XS Max and iPhone XR. The iPhone XS and iPhone XS Max are virtually the same inside, they just vary in size. The iPhone XR, however is Apple's new "bargain" phone, but unlike the previous attempts (iPhone SE and iPhone 5C), this phone is part of the premium iPhone mix.

The XS and XS Max come with an A12 Bionic chip and a 7-nanometer processor which together promise to launch apps 30% faster than 2017 iPhones. These models have an IP68 water-resistance rating which means they should last up to 30 minutes in a two-meter depth of water. Apple says the battery of the XS should last 30 minutes longer than iPhone X, and the XS Max should last 1.5 hours longer.

The iPhone XR starts at $749 for a 64GB model and the iPhone XS Max maxes out at a hefty $1,449 for the 512GB model.
Security Update
British Airways Breach Shows How Hackers Are Fine-tuning Their Cyber Attacks
British Airways, the UK's largest airline, has fallen victim to a cyber attack likely performed by the notorious cybercriminal gang, Magecart. With only 22 lines of code, the hackers stole data from up to 380,000 people. That's not even the scary part. What's frightening is this new trend for cybercriminals to work together and fine-tune their attack to the specific target. In this case, the hackers actually modified code on the British Airways website so customers' financial information would unknowingly be sent to a fake URL the hackers controlled.