Making the Most of Windows 8
If you haven't upgraded to Windows 10 by now, don't worry; you are not alone. So why not make the absolute best of Windows 8 while you still have it? Because Windows 8 was designed for a touch screen experience, but not all users have one, the keyboard shortcuts are not as intuitive as they have been in versions past. This month, we feature a number of time-saving tips and tricks that you should know about your operating system.

Hotkeys to the rescue

* Press the Windows key to enter the tiled Start screen.
* The Windows key + M minimizes everything that's showing on the desktop.
* The Windows key + E opens Explorer for quick access to folders.
* On the Start screen, press the Windows key + D to instantly get to the desktop.
* The Windows key + Tab opens a list of currently running programs.
* The Windows key + Print Screen takes a screenshot and saves it in a Screenshots folder nested in your Pictures folder.

Get all the time-saving keyboard shortcuts and many other crucial tricks right now on our website.
eNet News Desk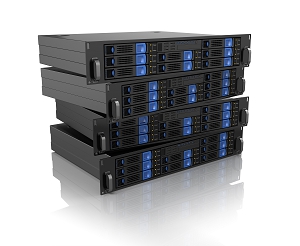 You've heard the saying, 'April showers bring May flowers.' Well here at eNet, we say 'April financing brings increased productivity not just in May but all year long!' Okay, so maybe it's not quite as catchy, but we did want you to know that we have a very special technology offer right now. For many companies, spring is the time to refresh their technology infrastructure. To help make this more affordable, eNet Systems is offering 0% financing for 36 months and no money down on fair market value lease terms for transactions between $25,000 and $250,000. Call 281-403-9561 or email us now.
eNet Healthcare News Desk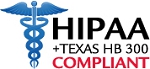 With all the focus in recent years about compliance with HIPAA regulations, you would think that security breaches would be a thing of the past. Sadly, this is not yet the case. Sensitive information of more than 1,000 patients of the Florida Department of Health Clinics in Palm Beach County was involved in a recent medical records security breach. The names, addresses, social security numbers, medical record numbers and Medicaid identity for the patients were compromised. With proper security measures in place, this can be avoided. Find out how, via email or visit the Healthcare section of our new website.
News Desk
Your Company's Passwords Could Be for Sale
According to a recent survey by SailPoint Technologies, 27% of US employees would sell their passwords to an outside source. Globally the number is 20%. Despite all the media attention given to security breaches and the need for strong passwords, the study also found that password strength is deteriorating. The same study conducted last year resulted with only one in seven willing to sell passwords. Sadly, perhaps some employees see the economics of the matter. More than 50% priced their credentials at around $1000, though some would go as low as $100. Last year the lowest end was $150.
Hot New Products
Lenovo ThinkPad T460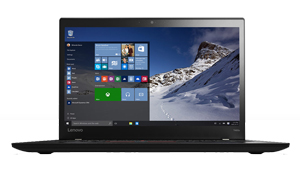 For 2016, Lenovo took it's popular T450 and shaved off 0.8 pounds and 0.09 inches to create an even more portable productivity workhorse in the 14-inch ThinkPad T460s. While the extra-capacity battery option did not make the cut into this year's model, the machine is still a powerful one with a 2.5-GHz Intel Core i5-6300U CPU. It comes with Windows 10 Pro, 8GB RAM (upgradeable to 16GB) and a 256GB hard drive.
Security Headlines
Millions of Computers Still Running Windows XP
In our lead story, we told you to not feel bad if you were still running Windows 8. However, if you are still running Windows XP, you should feel very ... worried ... and you should call us immediately. Microsoft ended support and security updates for this operating system two years ago. However, despite the extreme risks, many users have not updated their systems. There are actually more PCs running Windows XP than Windows 8.1, according to Net Applications.
Software Updates
BSOD Could Be a Useful Tool Soon
We've surely all experienced it before: the BSOD — the dreaded Blue Screen of Death. Far from offering any actual help or advice, it simply made the painfully obvious (i.e. your computer not working) even more obvious. Well for Windows 10 users, some good news is on the way. As part of the Anniversary Edition of Windows 10, the BSOD might soon feature a QR code that users can scan to find a page with useful information on the cause and perhaps even a fix for the crash.
How To
Use OK Google to its Fullest
In the spirit of increased productivity, shortcuts, tips & tricks and all things multitasking, we are pleased to offer a rather complete list of things you can get done with OK Google on Android ... while of course you are still working at your laptop or PC.
* Open [app name]. Example: "Open Gmail."
* Go to [website]. Ex.: "Go to eNetSystems.net."
* Call [contact name]. Ex.: "Call Mom."
* Text or Send text to [contact name]. Ex.: "Text Wife I'm running late."
* Set a timer for [X] minutes.
* Note to self [contents of note].
* Show me my calendar.
* When's my next meeting?
* Post to Twitter.

There's so much more. Get the full list.
Quick Tip
Improve your writing in MS Word with SHIFT+F7 (thesaurus). To keep your work safe, use Windows Key + L to lock your computer instantly.

Courtesy Lenovo.