The Gulf Is Heating Up ... and It's Not Yet Even Peak Hurricane Season!
It's time to prepare your IT systems.
Unless you've been totally off the grid in the past week, you probably know that just days ago there were two storms active in the Gulf of Mexico. One is still a major threat poised to impact the Southeast portion of our state. How prepared are you and your business right now? Beyond this imminent threat, we are still weeks away from the peak of hurricane season here in Houston. Is your business taking full advantage of cloud computing yet? Do you have a comprehensive disaster recover plan in place? We've prepared a number of resources for you on all of these topics.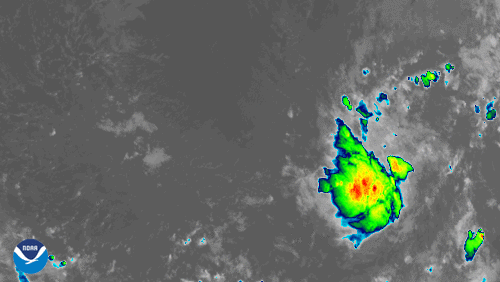 >>> Click here to read our list of hurricane preparedness resources and much more.


eNet Healthcare News Desk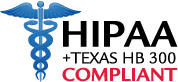 One of the Biggest Breaches Could Have Been Prevented
An investigation has recently concluded that the LifeLabs security breach that impacted 15 million patients -- one of the largest breaches in recent history -- was caused by the 'failure to implement reasonable security safeguards and policies.' In simpler terms, it could have been prevented. Once LifeLabs discovered the breach, they determined the hack involved patients' lab results, health care information, contact details, emails, login information, and dates of birth. Following the breach and the resulting investigation, the company is doing its part to avoid a repeat incident -- at a high financial cost. According to online sources, LifeLabs appointed a 'chief information security officer, chief privacy officer, and chief information officer, while enhancing its information security management program with an initial investment of $50 million.' The company has even created an information security council with internal and external cybersecurity leaders. Lastly, LifeLabs now employs a professional services firm to evaluate its cyberattack response and the effectiveness of its security program. Your practice might not need all this personnel, but it still needs protection. Talk to eNet about an IT protection plan that is targeted just to your practice size. Learn more now.
Security Update
More Than 50% of IoT Devices Open to Severe Attack
It might seem shocking that more than half of all Internet of things (IoT) devices can be susceptible to medium- or high-severity attacks, but it's even more surprising that nearly 98% of all IoT device traffic is unencrypted, which means personal and confidential data can be exposed. In a research report released earlier, it was found that several deep-rooted issues exist around all connected devices. So personal devices like baby monitors, enterprise devices like surveillance systems and medical devices like imaging machines are all affected. The fact that some hospital imaging equipment runs on old legacy systems makes it even more at risk. For example, the report found that a connected mammogram machine, used in a hospital, was just infected by the Conficker worm, which is a malware first discovered more than a decade ago.