Cybercriminals Are Targeting Your Remote Workers
Here's How to Keep Your Network Protected
When companies and organizations began the rapid and unexpected transition to a remote workforce back in March, we published a number of articles to give remote workers guidance, tips and tricks to make the best of their new setup. Now that companies nationwide are extending their remote work plans well into 2021, we have new — more important — advice to provide. Cybercriminals have begun an aggressive and targeted attempt to gain access into corporate networks through their newly extended and remote workforce which often comes with far less security. Industry researchers have noted that ransomware attacks have increased 72% in the first half of this year, primarily due to the work-at-home response to COVID-19. Think about it — in the past, all your network access points were in a small number of locations that you controlled. Now remote workers are accessing your network with any number of devices (some of which may not be secure) on any number of wireless networks (again - some of which may not be secure). So how can you and your remote employees protect your company's intellectual property, applications and other sensitive information? Read our important strategies to find out how.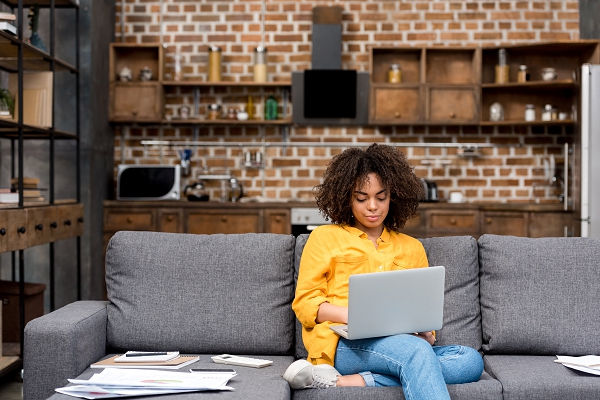 >>> Ready to protect your network from cybercriminals? Read our strategies now.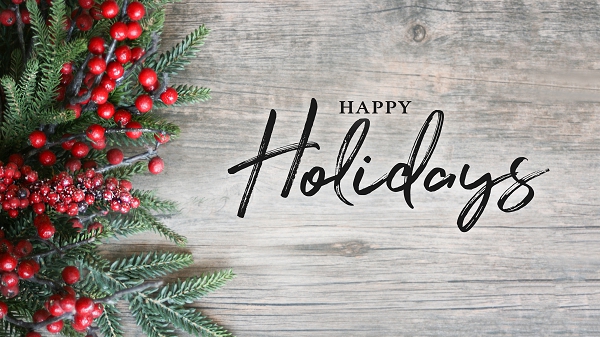 A Special Message from Us at eNet Systems
All of us here at eNet Systems would like to wish you, your employees, your business associates and your families a very joyous holiday season. This year especially, we also wish you a very safe holiday season. We know the corporate holiday parties and family gatherings might not be as large as they have in the past, but they will be again one day. As always, we are very thankful to be able to serve you throughout the year. Enjoy this special time.


eNet Healthcare News Desk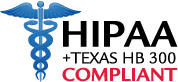 Telehealth and Vaccines to be Cybersecurity Challenges for 2021
A recent security industry forecast warns that threat actors will continue to take advantage of the COVID-19 crisis into next year. "Healthcare organizations are evolving for the better, offering patients easier and faster ways to conduct business, but it will come at a price if entities don't pay attention to cybersecurity," said the researchers. "Hospitals and clinics must continue to be vigilant in keeping their cybersecurity programs up-to-date and under regular review," the report continued. "Cyberattacks are nothing new to the healthcare industry. However, a rush to develop and implement telehealth technology, and a host of other digital health services, could make it even easier for cybercriminals looking to gain access to private medical records in the coming year," concluded the report. Can we help you with these challenges in 2021? Let us know.
eNet News Desk
You Have Less than a Month for the Section 179 Deduction
This is YOUR deduction — it was made specifically for small businesses, and it's slightly higher this year - $1,040,000. With Section 179, your business has the option of declaring the full deduction of new qualifying assets (computer hardware and/or software) in just one year, rather than spreading it out over many years. To take the deduction for this tax year, the equipment must be financed or purchased and put into service before the end of the day on December 31, 2020. Note: we are not tax professionals and this is not tax advice. Be sure to consult your own tax/accounting team. Remember, our schedule fills up fast in December so call us at 281-403-9561 or send us an email to get started.
Security Update
FBI Warns of New Threat: Hackers Infiltrating Webmail Systems and Using Autoforwards
As reported in Security Magazine, The U.S. Federal Bureau of Investigation (FBI) issued a Private Industry Notification alert, warning that cybercriminals are now hacking webmail systems and creating auto-forwarding rules in their victims' web-based email clients to hide their presence and activities. According to the FBI, cybercriminals then use this hidden status to increase the chances of a successful business email compromise (BEC). This new trend is especially worrisome with the increased level of remote work being done in 2020.

"While IT personnel traditionally implement auto-alerts through security monitoring appliances to alert when rule updates appear on their networks, such alerts can miss updates on remote workstations using web-based email," explained sources in the FBI. Businesses must configure their network to routinely sync their employees' web-based emails to the internal network. If this is not done, the report continues, an intrusion may be left unidentified until the computer sends an update to the security appliance to monitor changes within the email application, leaving employees and all connected networks vulnerable to cyberattacks and hackers. For example, in August of this year, hackers created auto-forwarding email rules on a web client of a US-based medical company. After they obtained access to the network, they impersonated a known vendor and scammed $175,000 from the victim.


>>> Read more about this important warning on our website now.