Ready or Not, There's a Dangerous, New Type of Ransomware
Deepfake ransomware - what it is and how to avoid it.
We've all been living with the threat of ransomware for years now. In recent months, that apprehension has been doubled not only by the real threat of the coronavirus pandemic, but also the resulting cyberattacks targeting people researching coronavirus and COVID-19. Well now we'd like to warn you about yet another emerging threat. There's a relatively new technology called deepfake technology that has gotten so advanced, it's hard to tell what's real from what's fake. And it's now being used in conjunction with ransomware attacks to make them even more dangerous.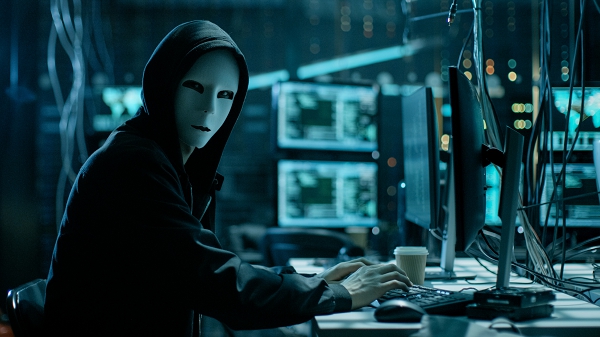 >>> Click here to read more about the dangerous, emerging threat of deepfake ransomware.


eNet Healthcare News Desk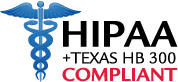 Cloud-based Telehealth - Is Your Practice Ready?
The COVID-19 pandemic forced some practices - ready or not - to switch over from in person visits to virtual or televisits. While telemedicine existed before COVID, its use has skyrocketed in recent months and will likely remain high for the foreseeable future. Healthcare practices need a scalable platform that can be quickly implemented to support the need for a broad and ongoing number of virtual care offerings. Such a system would need to remotely connect clinicians, patients, families and community partners, from the inpatient setting and from home as well. Is your healthcare IT network ready for telemedicine? Learn more now.
News Desk
Remember When Apple Slowed Down Old Phones? They're Ready to Pay for That.
As reported on CNN Business, Apple customers who purchased certain iPhone models can now file a claim for each phone owned. This is part of the company's settlement of a class action lawsuit that accused the firm of slowing down older devices in hopes that people would upgrade faster. Specific models involved in this settlement include the iPhone 6, 6 Plus, 6s, 6s Plus, 7, 7 Plus and or the SE purchased before December 21, 2017 and that did in fact experience performance issues. Visit this site to learn more or file your claim.

New Products
Perfect for Remote Work - the Yoga C940 Laptop

Since many of us will be remote working for the foreseeable future, a new mobile device may be an investment worth making now. Upgrade and enjoy the power of the latest 10th Gen Intel® Core™ processor. With all your Zoom or other teleconferencing meetings, you will appreciate the enhanced webcam security with TrueBlock Privacy Shutter. Keep working all day with long battery life and easily transport your light (2.98 lbs.) mobile device when you relocate (like from the home office to the living room!).


Security Update
Why Everyone Could Benefit from a VPN
Even if you don't work for a large corporation that requires a VPN (virtual private network) to access company programs or files, that doesn't mean you don't need one. You might not need to hide your identity, spoof your location or mask your online activity, but VPNs have other uses. More common benefits of VPNs include the following: staying safe when on public Wi-Fi, keeping safe when on peer-to-peer (P2P) file sharing sites, and stopping sites from trying to track you. Don't just download any VPN, however. An industry security firm just uncovered a VPN who advertised themselves as "the only free VPN that doesn't keep logs." Sadly, when tested, the software attempted to download a keylogger to the user's computer. It's also important to remember that while VPNs encrypt your data and hide your location and identity, but they DO NOT protect you from viruses, ransomware, malware, spyware and keyloggers.