Looking for a Way to Streamline Your Server Technology?
It's Time to Virtualize. Learn the Benefits Now.
Many businesses utilize servers that are only running at a fraction of their capacity, often because they are dedicating each physical server to a specific application. This is an inefficient technology practice since the unused capacity leads to higher operating costs. Virtualization solves this capacity issue by creating a virtual computer system, known as a virtual machine (VM), or a virtual representation of a physical computer. By using a VM, businesses can run multiple virtual computers, operating systems, and applications on a single physical server. Simply put, it's a more efficient use of the physical computer hardware, and in turn, it provides a greater return on a company's investment.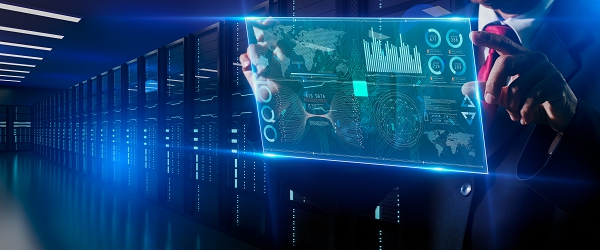 >>> Click Here to Find Out How Can Virtualization Help Your Business.


eNet Healthcare News Desk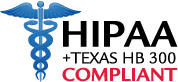 HIPAA Compliance and Remote Work
It's been a year since the transformation to a remote workforce occurred. An estimated forty-four percent of employees are still currently working from home, and a recent survey found that the number of workers who may remain at home permanently will be three times more than before the pandemic. The one industry most affected by this change is the healthcare industry. In addition to contending with many of the same challenges of other industries, healthcare employers must also consider how a remote workforce impacts HIPAA compliance. Only two of every ten employers surveyed said they have provided adequate tools and resources to support employees working remotely long term. Is your remote workforce in HIPAA compliance? We can help.
News Desk
Microsoft Exchange Server Users: Apply Patches Now
Microsoft is urging customers who run Microsoft Exchange Server to apply its emergency patches immediately. The company has discovered that a hacking group is exploiting previously unknown vulnerabilities to steal email files from US-based servers. The recent and ongoing attacks have been exploiting four vulnerabilities in Microsoft Exchange Server 2013, 2016, and 2019. As a result, Microsoft is urging corporate customers to install its patches as soon as possible. So far, Exchange Online is not affected, nor are any other Microsoft products.

Security Update
Microsoft Moving Forward with Passwordless Technology Access
Microsoft is making passwordless login a standard feature for Azure Active Directory, a cloud-based service customers can use to handle their employees' logins, the company said at its Ignite conference recently. The three-day conference, held online this year because of the COVID-19 pandemic, is geared to IT and other technology staff who use Microsoft products. While this seems quite new, roughly 200 million people using Microsoft services already have made the jump past passwords.