The Top 10 Ways to Prevent Business Data Theft
Corporate security breaches appear to be here to stay. Despite all the warnings, the headlines continue to pour in and show that everyone — from the large and well-known conglomerate to the small, local business — is at risk. While it may not be as easy as the click of one button, having a secure business network is within your reach.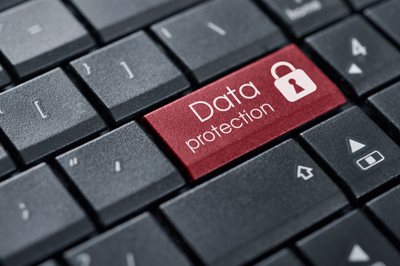 Read the top 10 things your business can do now to protect your data.
eNet News Desk
We'd like to introduce our new resources section. As you probably know, we've been publishing monthly newsletters for years now. Each and every one contains important IT topics and trends and/or time-saving tips and tricks. But which topic or tip is in which newsletter? That was difficult to answer until now. We've created a Resources page on our website with the content of all our newsletters arranged by topic so you can find the information you need quickly.
eNet Healthcare News Desk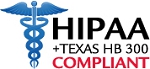 Medical Colleagues of Texas, LLP recently suffered a healthcare data breach that may have exposed patient and employee information for 50,000 individuals. The group has stated that an outside entity gained access into their network where Electronic Health Records and personnel data were stored. The outside party had access to names, addresses, Social Security numbers, and health insurance information. Data breaches like these can be stopped with proper security measures. Find out how: contact us via email or visit the Healthcare section of our new website.
News Desk
It's Time to Uninstall Quicktime for Windows
Just as Microsoft is no longer supporting Windows XP and Oracle is no longer supporting Java 6, Apple has recently announced it will end security updates for Quicktime for Windows and recommends that users uninstall the program. Given that two new critical vulnerabilities have been discovered for Quicktime for Windows, and Apple will not be releasing any patches or updates, the need to uninstall QuickTime is even more urgent. Quicktime for Mac is not affected.
Hot New Products
Samsung Galaxy TabPro S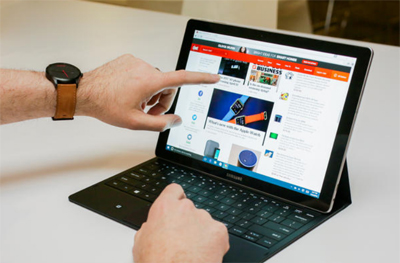 While the Surface Pro 4 may be the best hybrid Windows machine that functions as full-time laptop and part-time tablet, it is expensive because its essential keyboard is still sold separately. Enter the Samsung Galaxy TabPro S. It's done a great job to model what the Surface line has done right - plus it comes with a keyboard case. For around $899, you will get a 12-inch touchscreen display, 2.2 GHz Intel Core M3 processor, 4 GB memory and a 128 GB hard drive. If you are ready for one, call eNet Systems today at 281-403-9561.
Security Headlines
FDIC Suffers Data Breach by Exiting Employees
We normally expect data breaches to come from the outside; but at times, as the FDIC can now attest, the breaches come from within. It has been reported that during the past several months, seven departing employees have left their government job with personal information of nearly 160,000 US residents. On the bright side, the removal of this data is being labeled as "inadvertent" not malicious, and the employees have signed affidavits claiming they shared the data with no one.
Software Updates
iPad Users: You May Want to Hold off on Apple's iOS 9.3 Update
Some iPad owners, mostly those with second-generation models, are wishing they had not updated to iOS 9.3. Many reports have surfaced of iPad 2 owners left with a totally unresponsive and unusable iPad after attempting this update. Apple has taken note and has worked on a brand new build for iOS 9.3, known as 13E236. When it is released, users can plug their device into a PC and update via iTunes. In all other cases, proceed with caution on this update, and perform a full local or iCloud backup first.
How To
Control When Windows 10 Updates
While it's convenient (and good for your PC, laptop or tablet) to have Windows automatically check for, download and install new updates, you may want to have a little control over the timing of these updates. Windows 10 Professional users can achieve this via the Group Policy editor. For now, Windows 10 Home users can schedule a restart at a specific time after an update has been downloaded. However, this may change with the release of the Windows 10 Anniversary Update. You will instead set up "active hours" (such as when you are working) - a 10-hour time period during which you will not allow a restart.

Until that update is released, click on the Start menu, open the Settings app, and select Update & security > Windows Update. Click on Advanced options at the bottom of this screen. Using the drop down for 'Choose how updates are installed,' select 'Notify to schedule restart.'

Quick Tip
Multi-tasking — here you come. Arrange your screen in an instant. Hit Windows + Left Arrow to snap your current app to the left side of your screen (Right Arrow does the same to the right). Hit Windows + Up Arrow to maximize your current app (Down Arrow minimizes).