October is National Cybersecurity Awareness Month
How Educated and Aware Are You?
For the past 17 years, the FBI and partner agencies have used the month of October to promote National Cyber Security Awareness Month (NCSAM) to educate and remind everyone to #BeCyberSmart all year long. NCSAM is a government and private sector partnership that raises awareness about cybersecurity and stresses the collective effort needed to stop cyber crimes, online theft, and scams. As we head into the portion of the year when most individuals and businesses spend an enormous amount of time online, it's essential to learn and follow cyber safety tips to help protect you and your business or organization. Read our tips.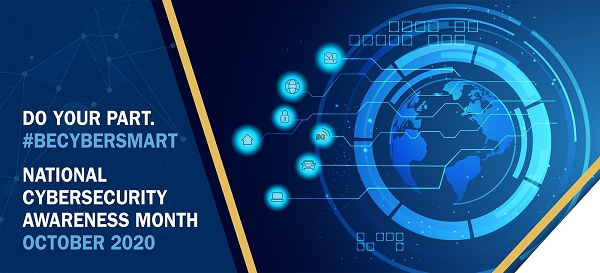 photo fbi.gov
>>> Click here to do your part! Read the tips and #BeCyberSmart.


eNet Healthcare News Desk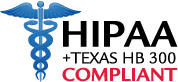 UHS Facing Scrutiny over Cybersecurity Policies
In late September, Universal Health Services (UHS), one of the nation's largest medical facility operators with 3.5 million patient visits a year, suffered a massive system outage, with no access to computers, phones, the Internet, or their data center. The breach shut down systems in the emergency department and then spread throughout the network. Investigators believe it was a Ryuk ransomware attack. It took the UHS IT team a full three weeks to get all systems and sites back online. Because this attack happened on such a large healthcare system and during a pandemic, Sen. Mark Warner, Chair of the bipartisan Senate Cybersecurity Caucus, is asking UHS leaders if they had "adequate cybersecurity hygiene" in place. "The national health crisis during the COVID-19 pandemic only exacerbates the consequences of insufficient cybersecurity," Warner stated. "Clinical providers including UHS must ensure all information, medical, and critical systems are sufficiently protected. Ransomware continues to impact organizations that have not demonstrated sufficient risk management maturity." Is your network protected from cyberattacks? Find out now.
New Products
Just Announced - the New iPhone 12 Family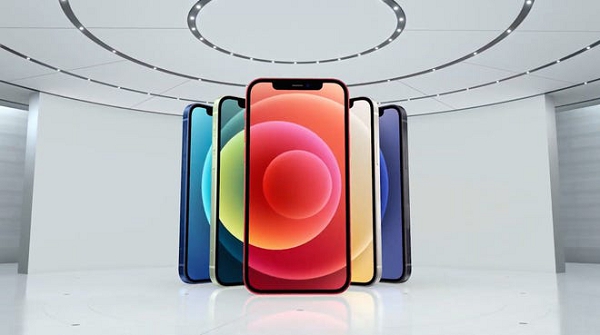 photo Apple | USA Today
The new 5G capable iPhone 12 Family has just been announced. Here are some quick facts. The iPhone Pro and Pro Max start at $999. Both the 6.1-inch Pro and 6.7-inch Pro Max feature premium materials and three cameras. They also have a LiDAR Scanner for more realistic AR (Augmented Reality) as well as low-light autofocus. The iPhone 12 starts at $799 and features the A14 Bionic chip for improved AI processing. The 5.4-inch iPhone 12 Mini starts at $699 and has all features of the flagship models but in a smaller, thinner and lighter body. The new models also come with MagSafe technology (which uses built-in magnets to allow for effortless attachment and faster wireless charging) and Ceramic Shield on the front cover for four times improved drop performance.


Security Update
Office 365: Still a Favorite for Cyberattackers
New research has found that cyberattackers are consistently leveraging legitimate tools and services found in Microsoft Office 365 to obtain sensitive data and launch phishing, ransomware, and other attacks on corporate networks by using a specific flaw in the cloud-based program. Hackers perform an Office 365 user account takeover (which are perhaps a little easier now with the increase in remote workers during the COVID-19 pandemic) as a way to gain a back door into an organization's network. Once in the network, attackers can launch malware or ransomware and do untold damage. If you would like to learn how to protect your Office 365 accounts from attacks, please contact eNet Systems at 281-403-9561 or email us.